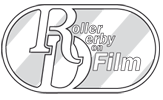 Roller Derby World Cup - Toronto 2011
A selection of images shot at the first Roller Derby World Cup (RDWC), held in Toronto, Canada, from the 1st-4th December 2011.
The inaugural Roller Derby World Cup was held in Toronto Canada from the 1st-4th December 2011. 13 countries put forward a national squad to compete in the competition. Over four days they fought it out to become the best in the world. While Roller Derby had increased in popularity around the world, the USA would be dominant. Roller Derby being established longer in North America than anywhere else gave them a greater pool of experienced skaters to draw on. This was reflected in the scores racked up by both the USA and the teams that took them on.
I travelled out to Canada to shoot the event for Blood and Thunder (B&T), the hosting organisation.
The semi-finals saw the USA take on Australia and England take on Canada. The USA eased passed Australia while Canada beat England to book their place in the final. This left Australia and England to play-off for third spot, which England took.
The final saw an all North American affair. While Roller Derby has been established in North America longer than anywhere else the USA scene was more mature than the Canadian. The USA overpowered Canada in the final to win the first ever World Cup.
All the teams that competed took away valuable knowledge and vowed to come back stronger to challenge North American dominance at future competitions.
The full albums can be found on my Facebook page.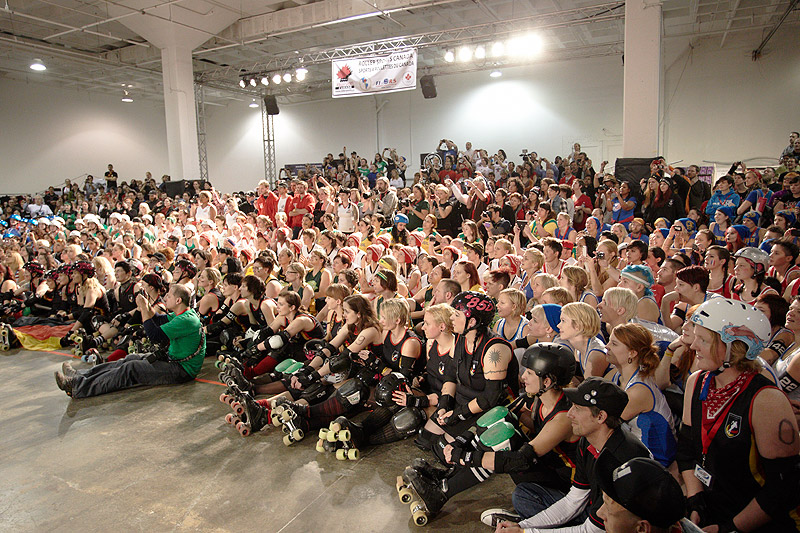 Skaters and fans crowd round to watch the New Zealand team perform the Haka.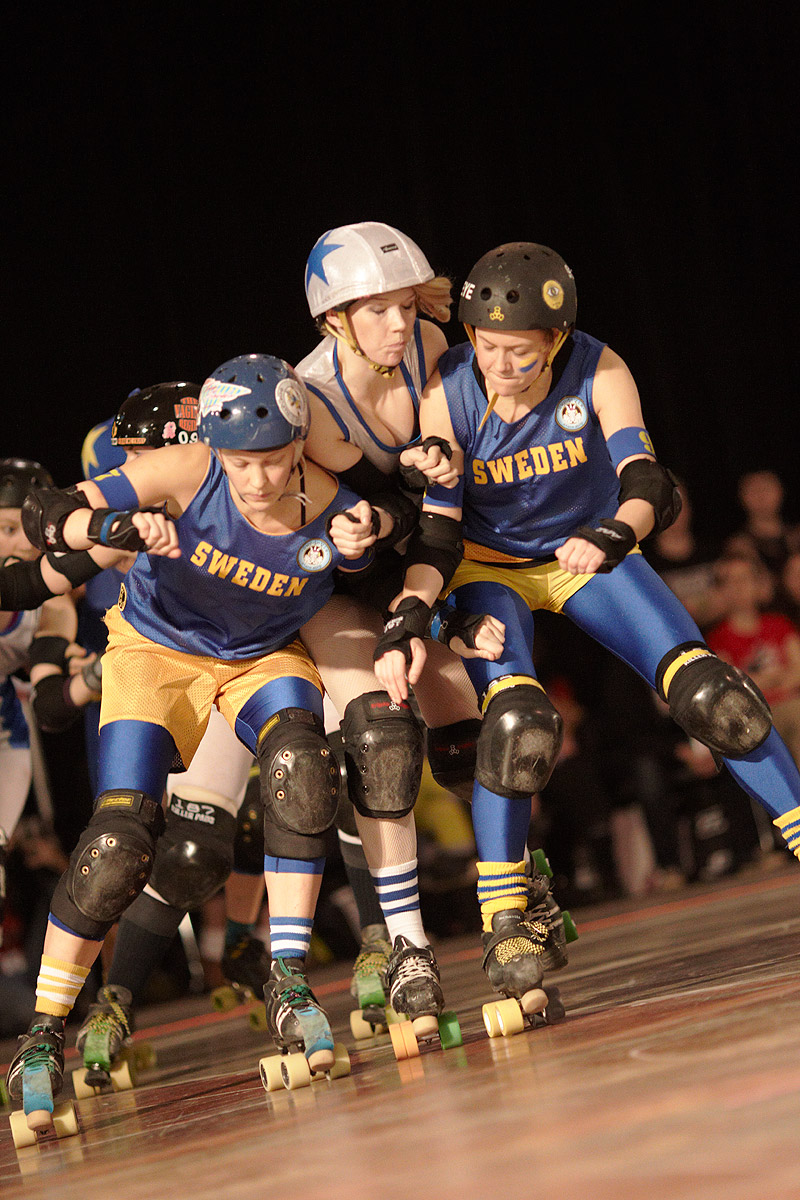 Sweden take on Finland in one of the early rounds.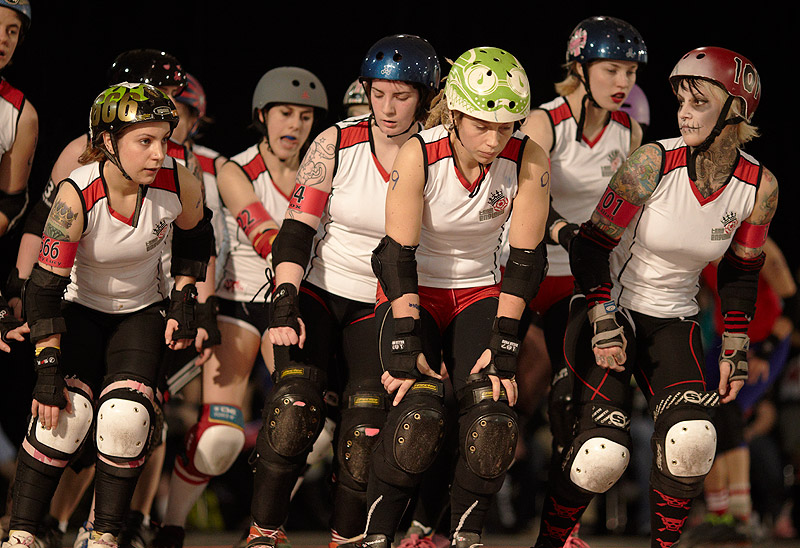 England warm up before a bout.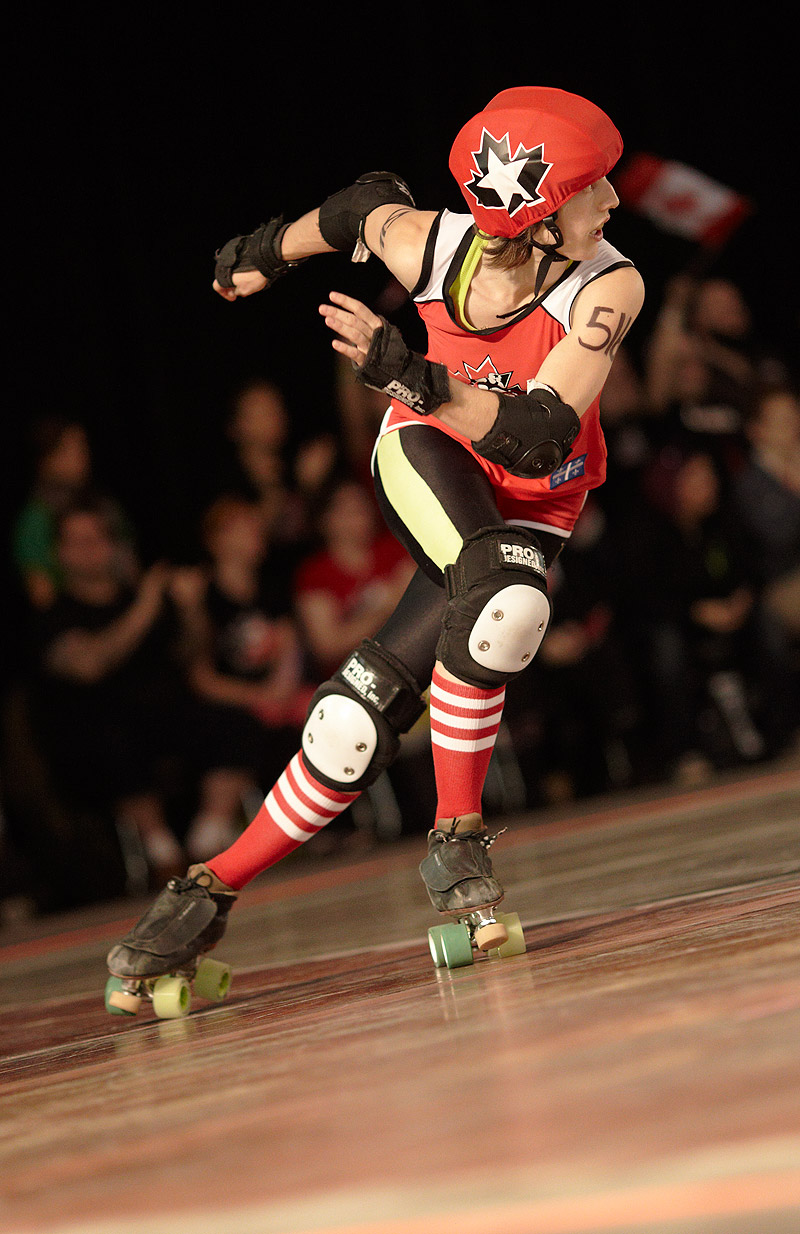 Iron Wench jamming for Canada.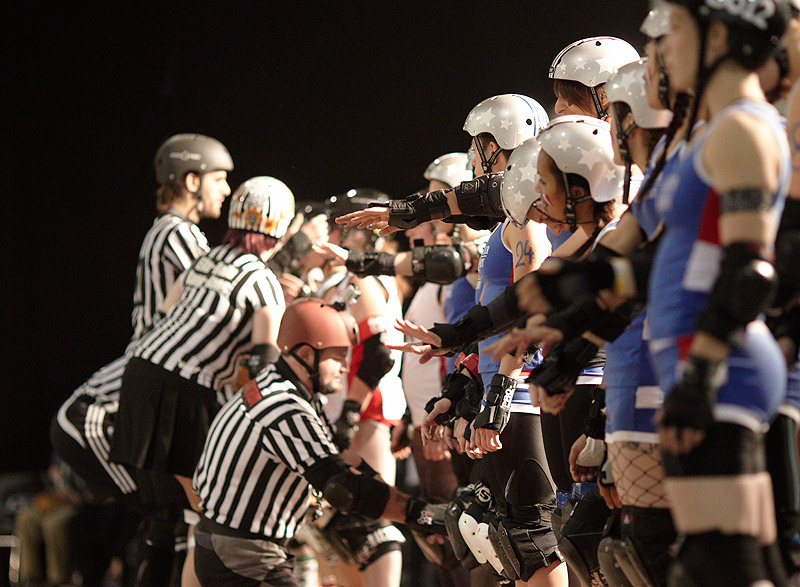 France line up to get their kit checked before taking on England.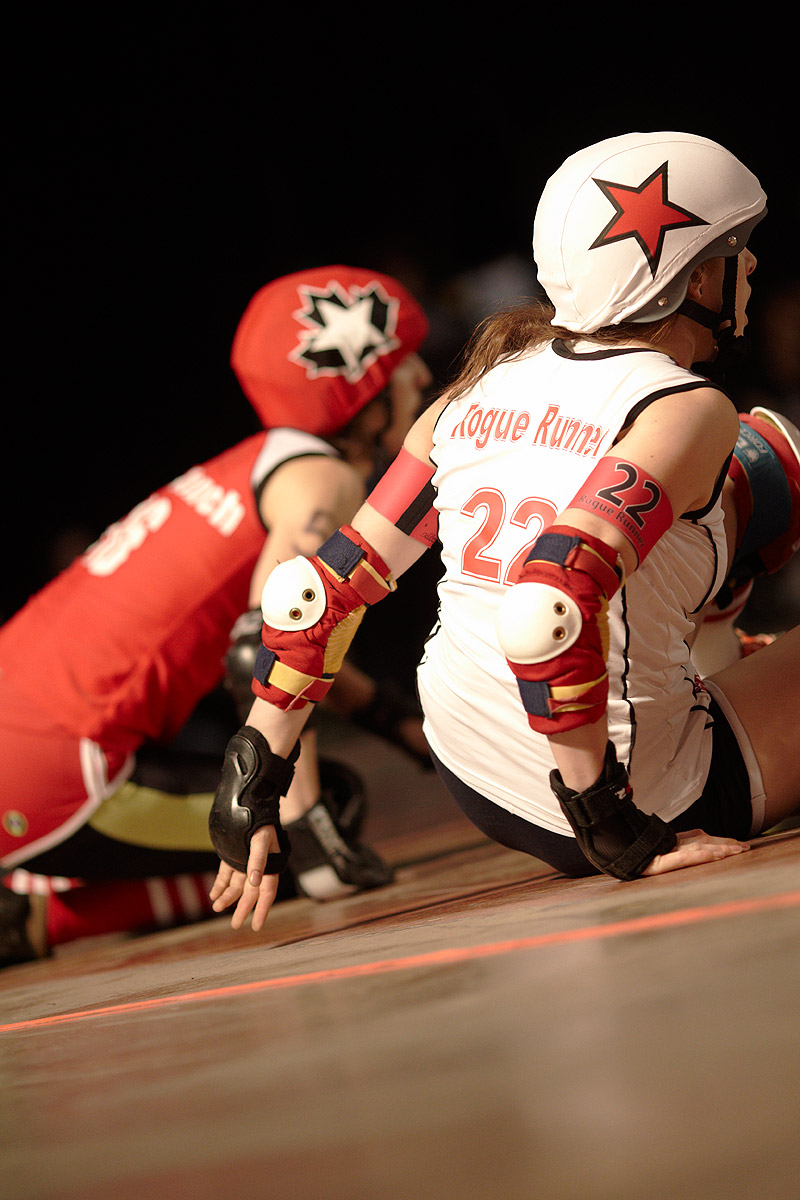 Rogue Runner, Team England and Iron Wench, Team Canada.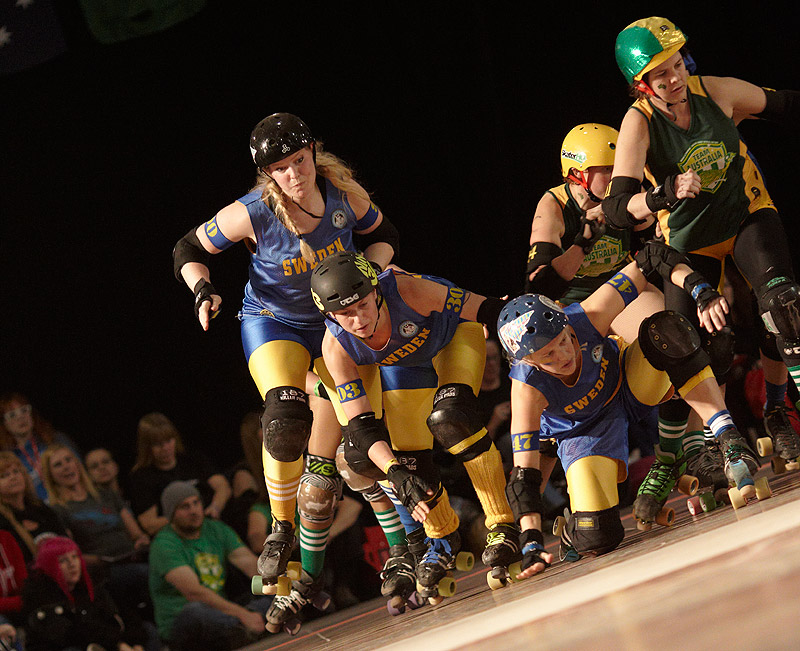 Sweden take on Australia.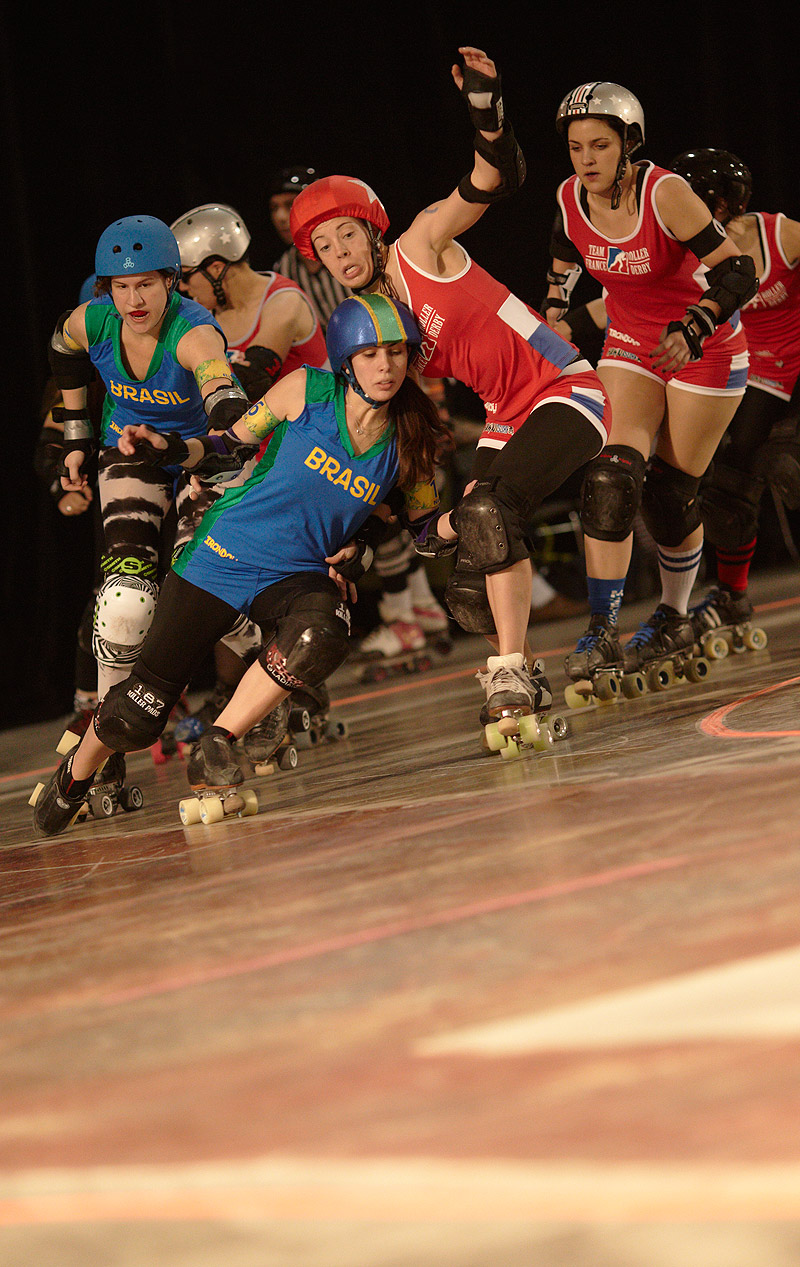 Brazil versus France.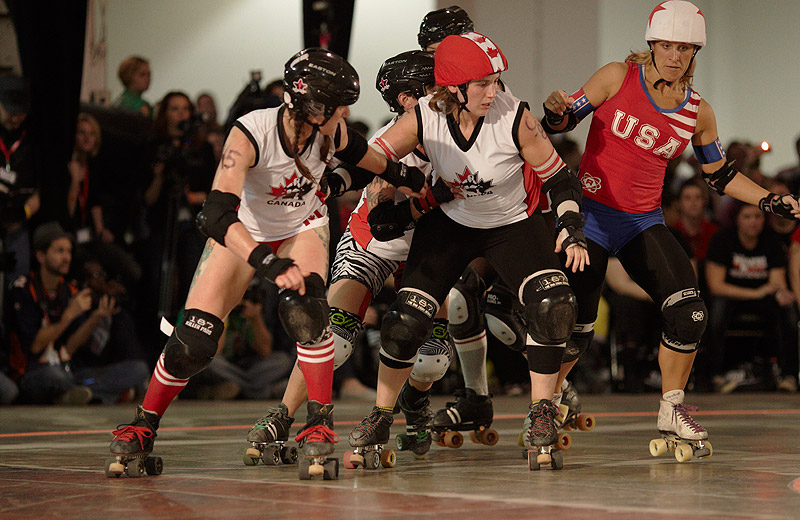 The USA take on Canada in the final, USA winning to be the first world champions.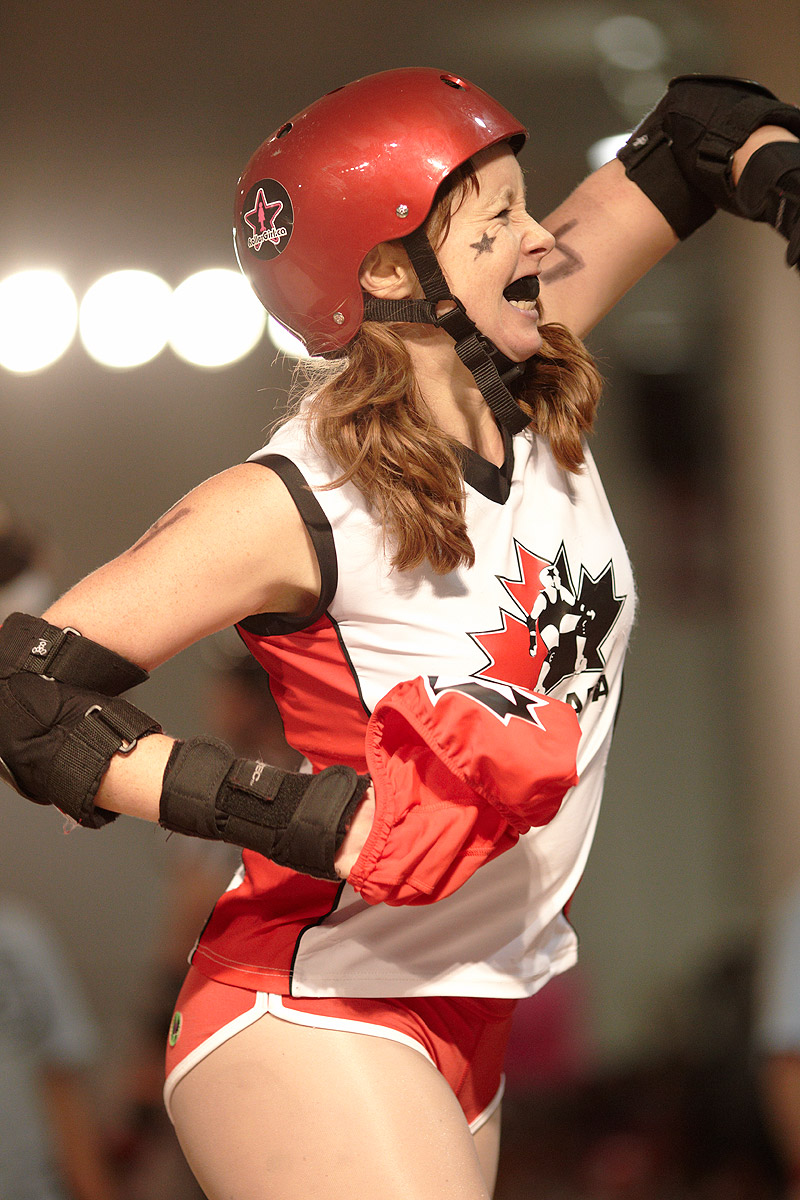 Lu Lu Demon, Team Canada, celebrates.
Top