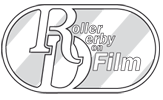 Roller Derby - Organisation
Behind the scenes Roller Derby requires a myriad of workers to keep things rolling, at a local, national and international level. A framework which allows all teams to compete, rule sets codified and management for international teams. Without these people the sport wouldn't function. These organisation includes the WFTDA who oversee the ruleset, organise the Championships and lead on the managaement of the sport and the UKRDA who oversee the sport in the United Kingdom. Alongside these organisations are many others that support teams and skaters to help them develop, these include Rule 56 whose aim is to develop coaching skills.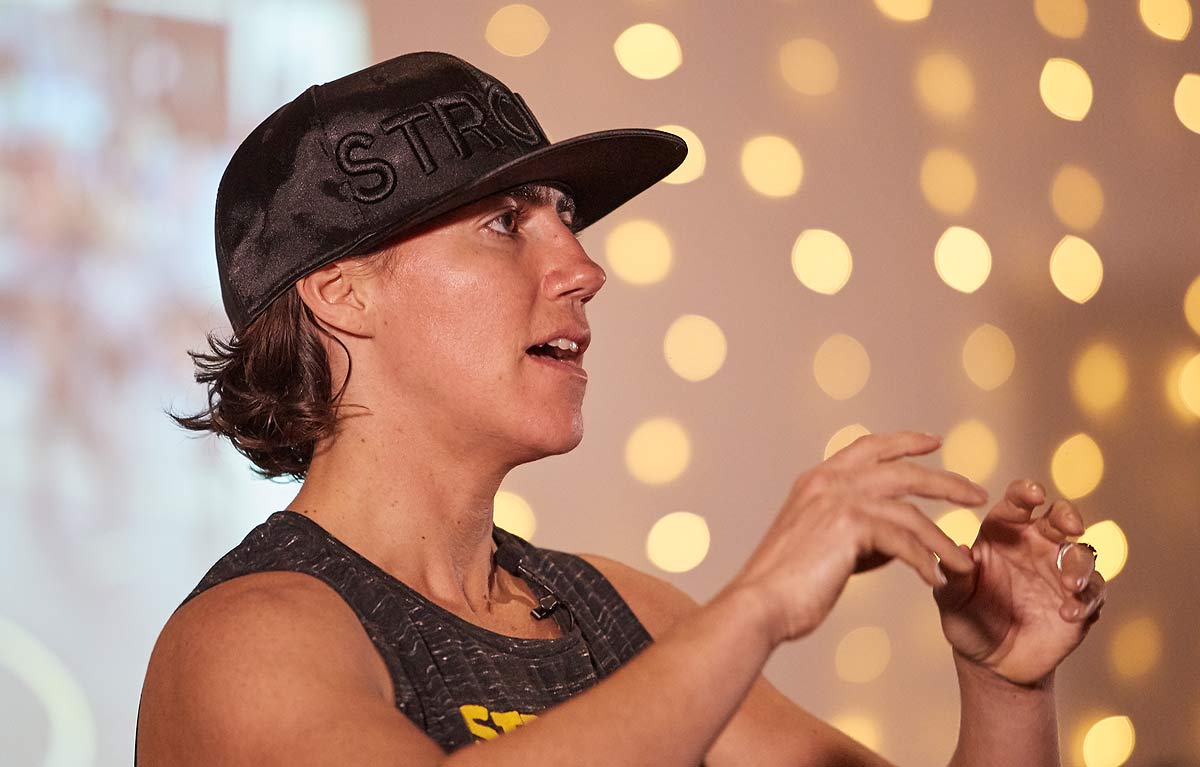 Smarty Pants giving coaching advice.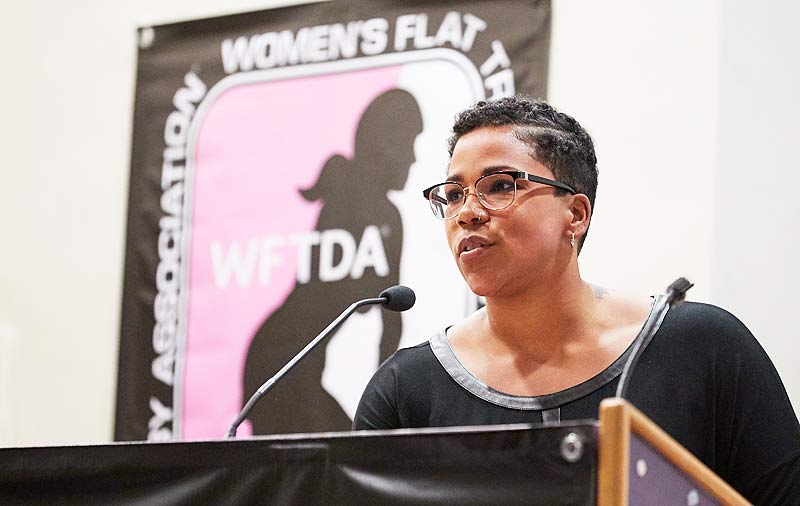 WFTDA World Summit weekend. Discussions included the future of Roller Derby and it's participation in UN programmes to get women in to sport.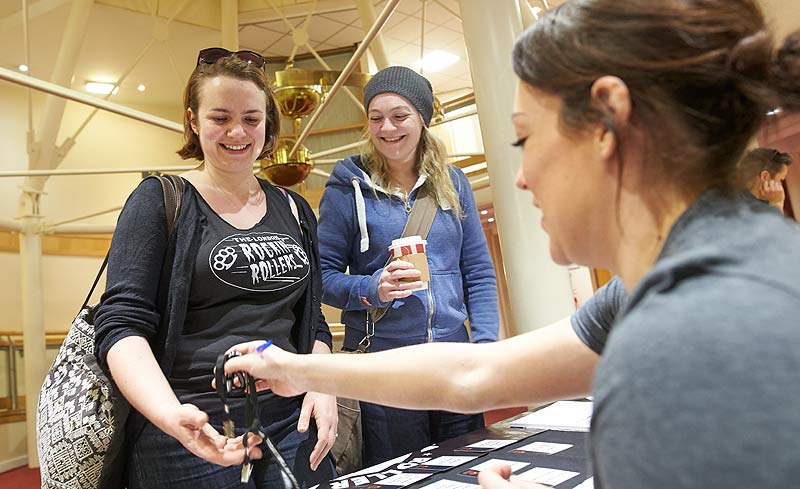 Delegates arrive for the second day of the three day WFTDA World Summit which was held in Manchester, England, 2017.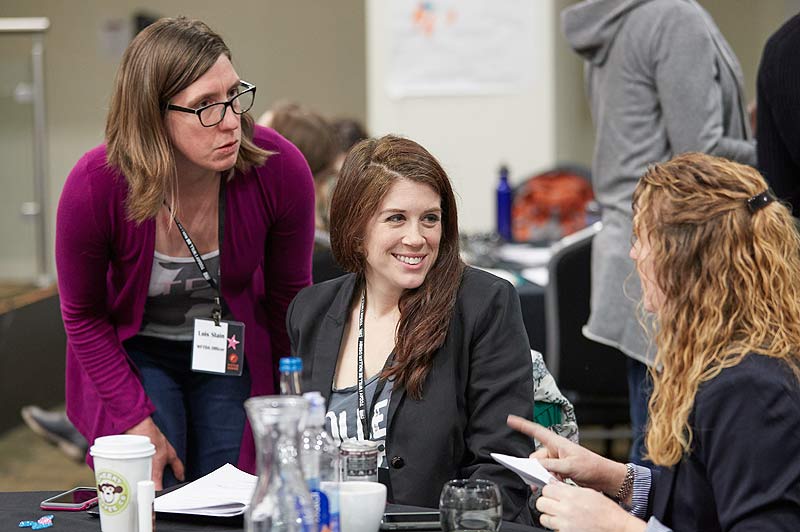 The organisers of the WFTDA World Summit discuss ideas between breakout sessions.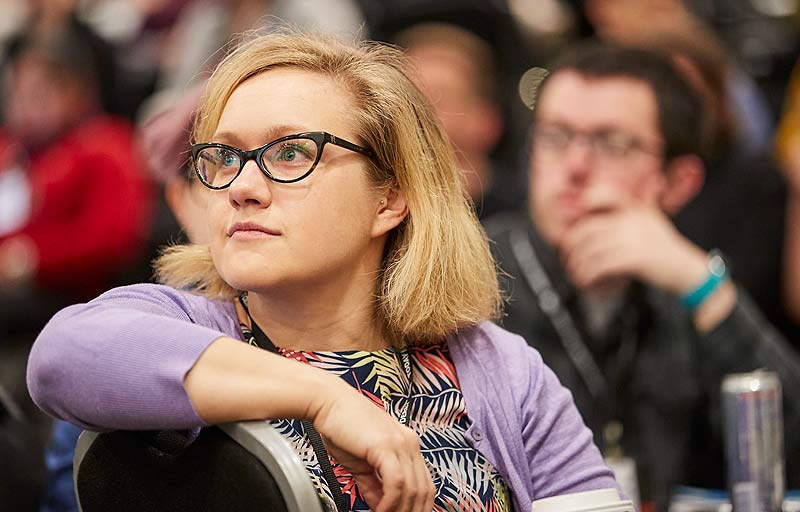 Delegates at the WFTDA World Summit, 2017.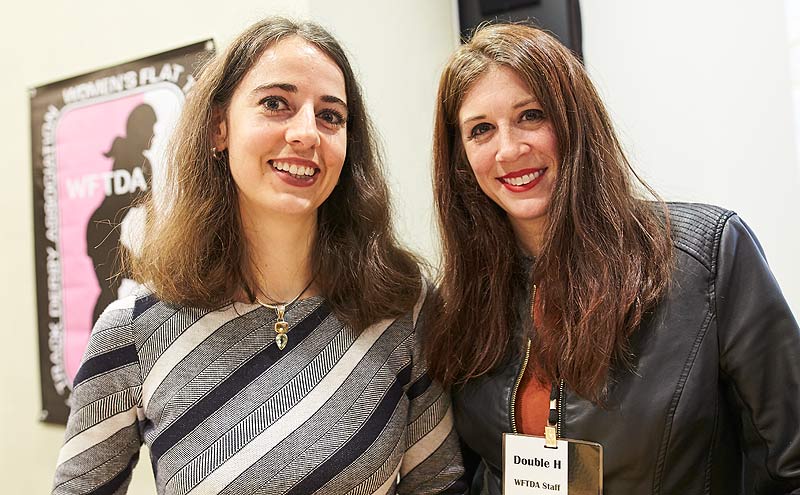 The WFTDA were proud to announce their collaboration with UN on projects designed to empower women in sport.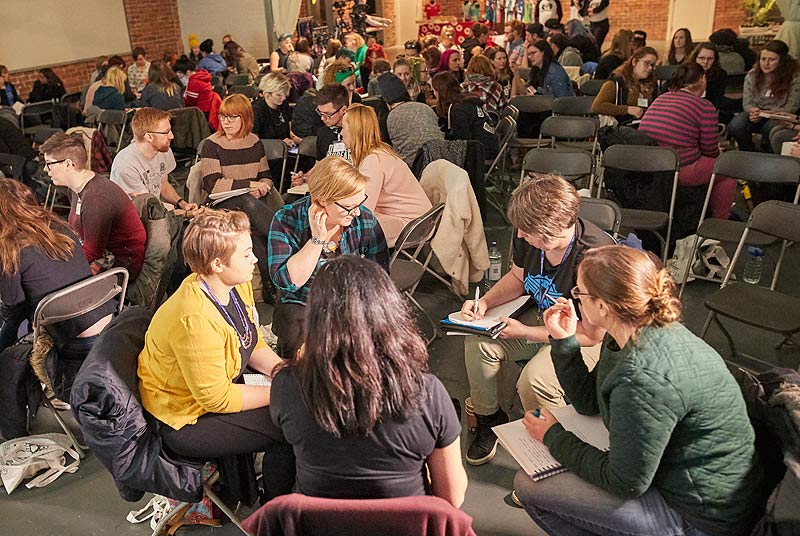 Delegates discussing ideas. Conferences are a great way for members of different leagues to come together to make contacts and learn from each other.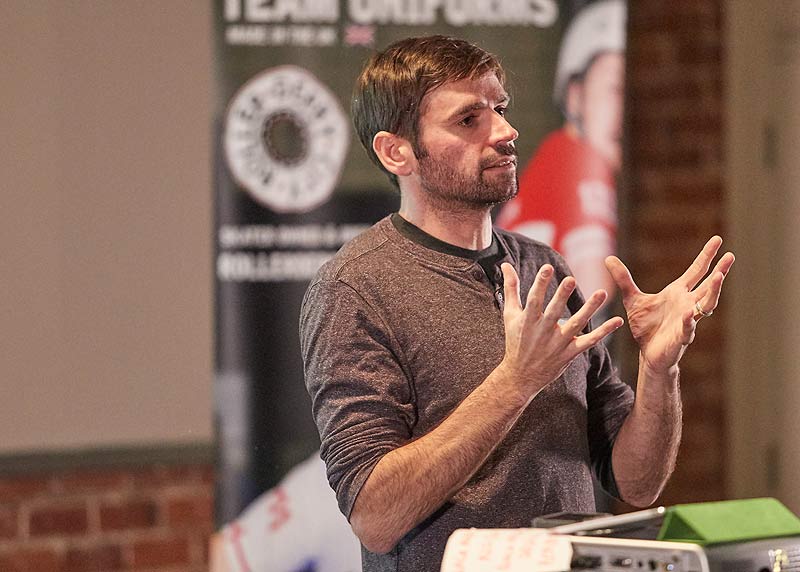 Ballistic Whistle, London Rollergirls and coach for England Roller Derby in 2011 and 2014 explains his approach to coaching at the Rule 56 conference.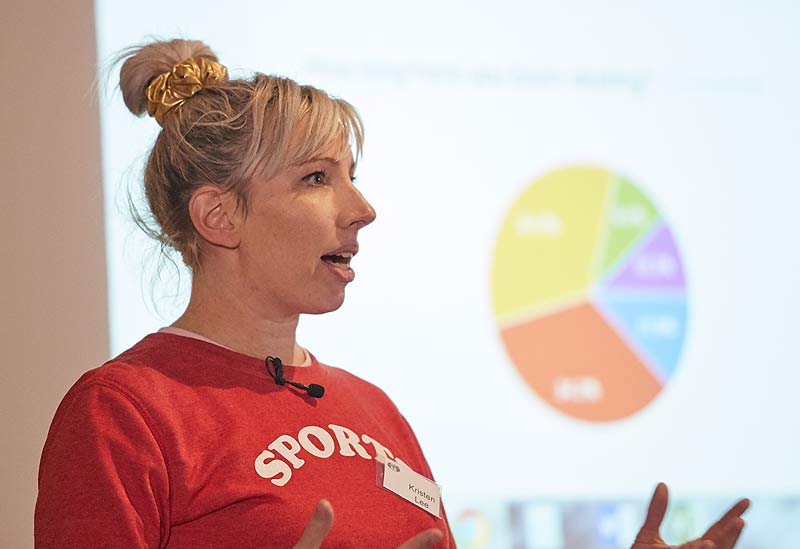 Kirsten Lee at the Rule 56 conference gives a talk to delegates.
Inspiration can come in many forms. A champion from the X Games told her story about how difficult it was to break in to a male dominated sport.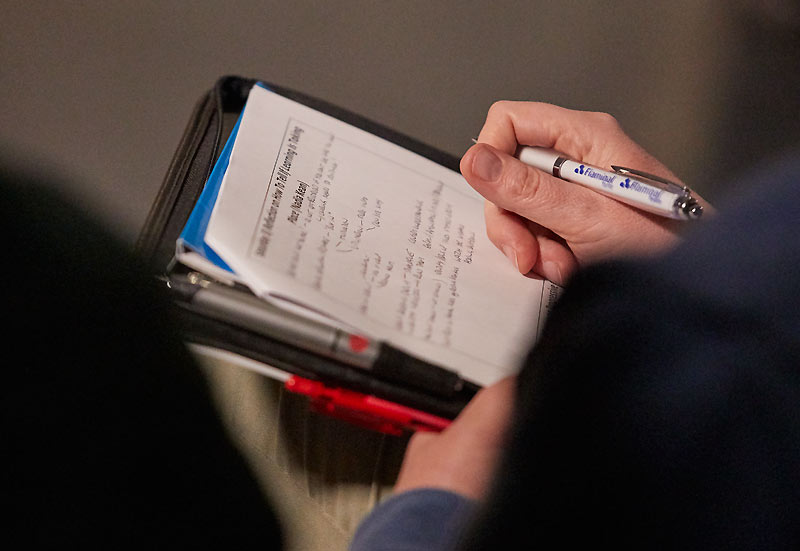 Taking notes to improve coaching skills.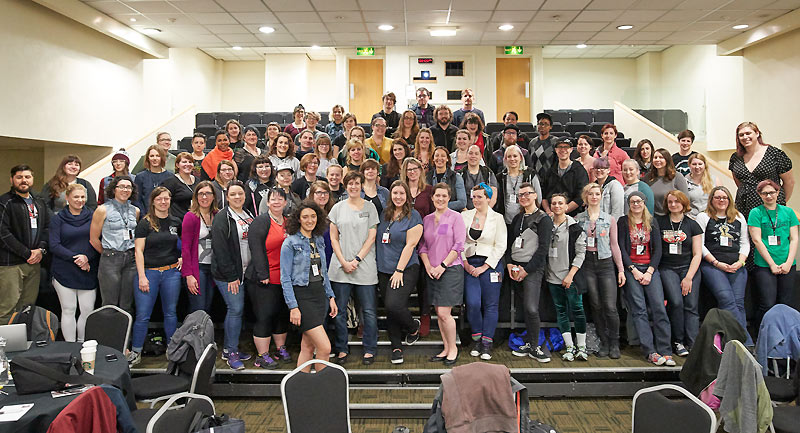 The delegates at the WFTDA World Summit pose for the camera. It was the first World Summit to take place outrside North America, attracting many delegates from Europe to help shape the future of the sport.