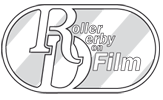 MRDWC- Men's Roller Derby World Cup
The first Men's Roller Derby World Cup (MRDWC) was held in Birmingham, England, from the 14th - 16th March 2014.Much like the inaugural women's event it had far fewer teams competing than it does today.
Like the women's event the USA came in as strong favourites with countries that have had Roller Derby established longer fielding stronger teams. England and Australia were tipped to do well.
In the final the USA beat England, in near darkness, as the light faded and the few lights in the Birmingham Futsal arena cast a dim glow on proceedings. While the final could have been predicted it was events around the edges that captivated the audience. Team Japan, an unknown quantity demonstrating their skill on skates but not entirely their knowledge of the rules endeared them to everyone's hearts early on. But it was Argentina, few on numbers who really grabbed everyone's attention. From the collection to help them participate when it was discovered that they had to sell some of their shirts to live, to the hard fought bouts, where they gave higher ranked teams a run for their money. The highs and lows of their bout against Australia where they nearly pulled off an unlikely win was probably the bout of the tournament providing the audience with enough excitement and memories to last a long time.
The tournament has grown, incorporating more teams as men's Derby has spread, having been hosted in Vancouver and Barcelona, events I've not been able to make it to as I have focussed my energies on the women's game.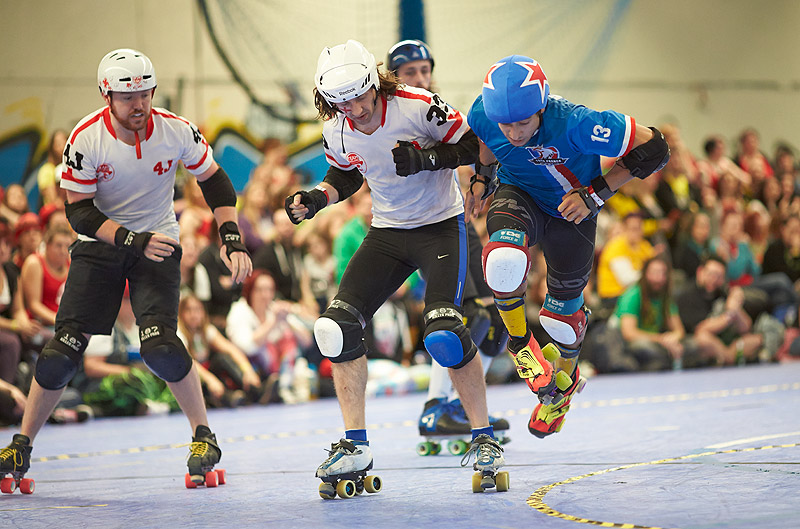 Mr Furieux, Team France, completes an apex jump against Team England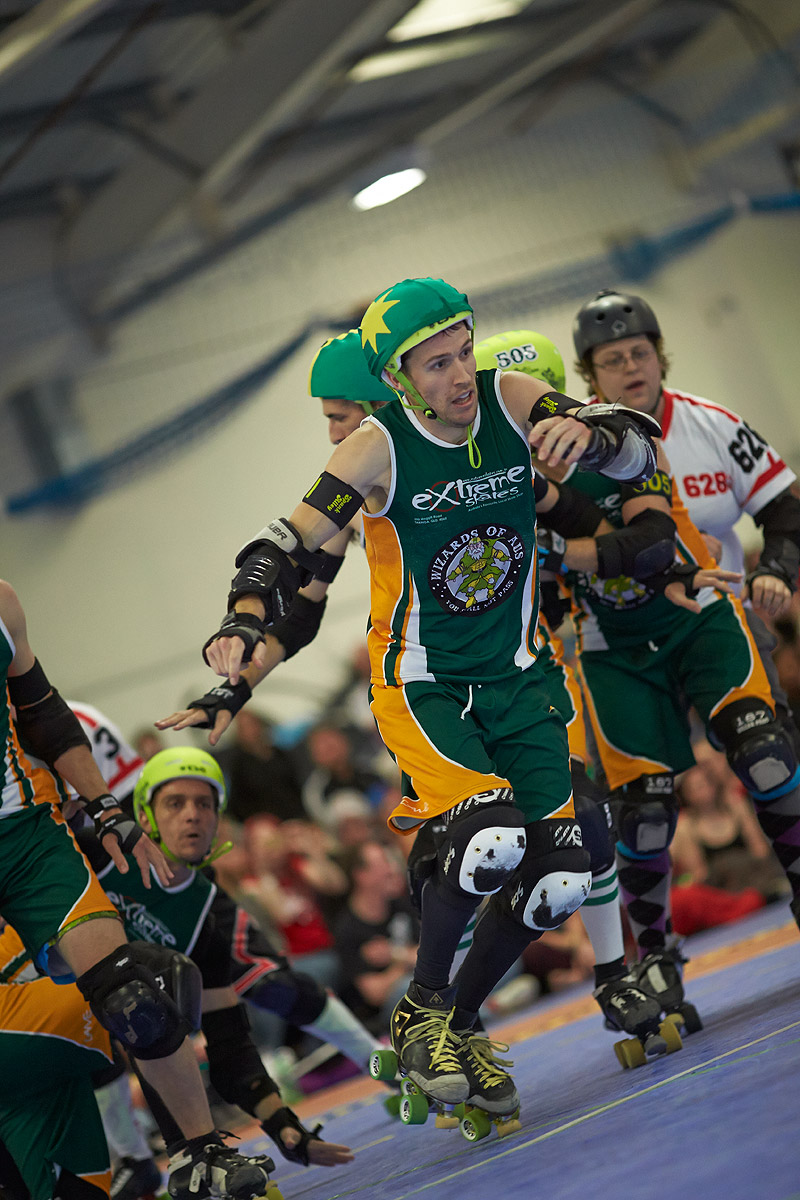 Australia take on England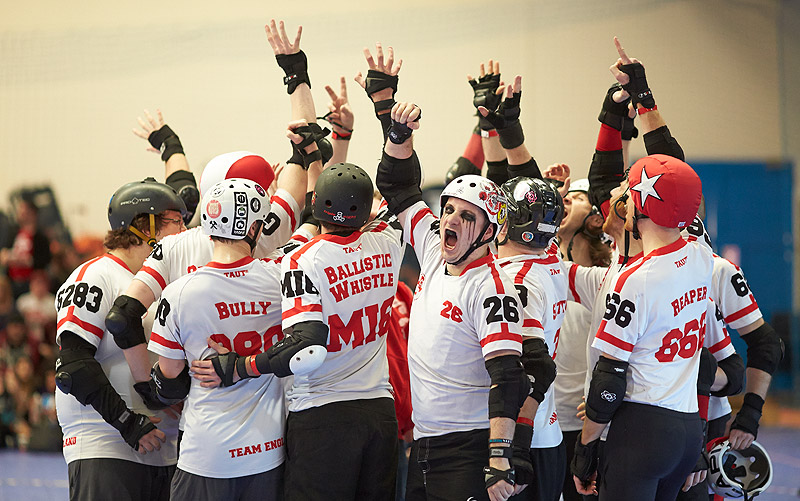 Team England prepare for a bout
France and Argentina celebrate. To find out more about this photograph click here.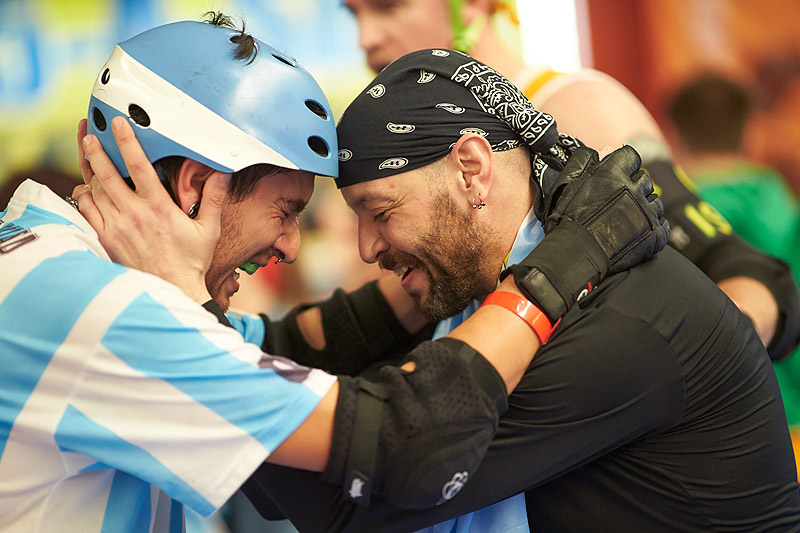 Argentina after their narrow loss against Australia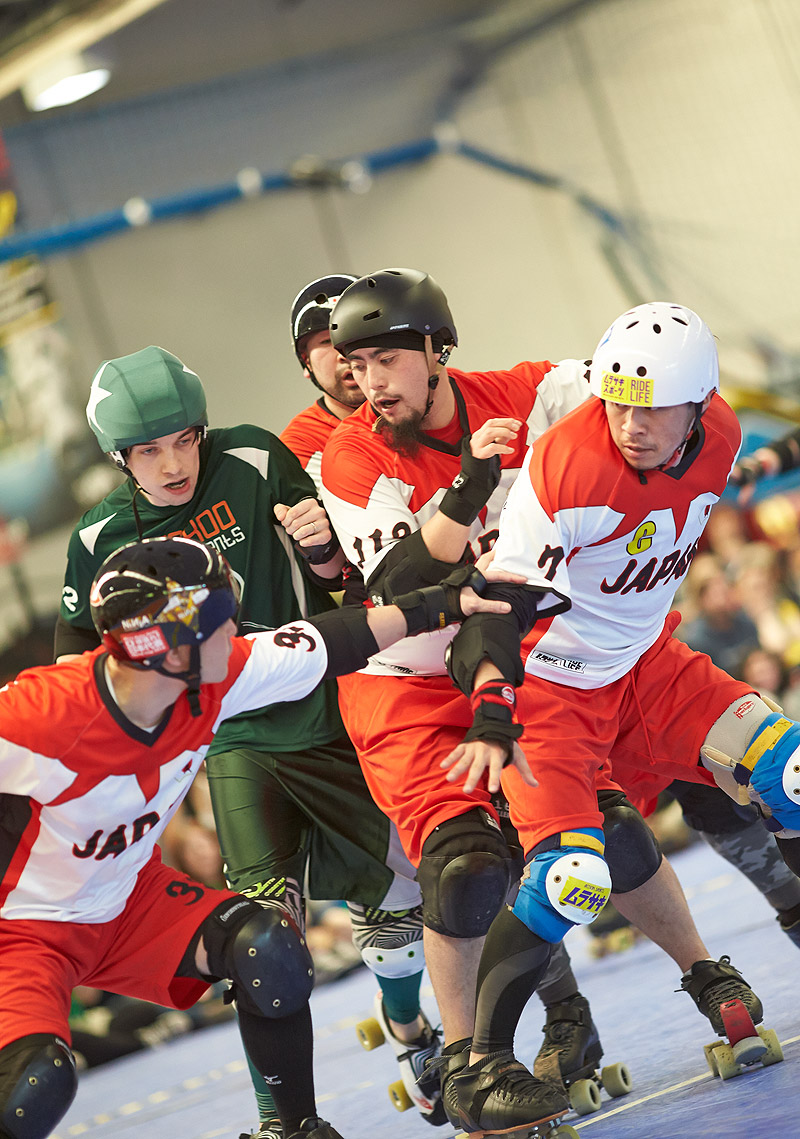 Ireland take on Japan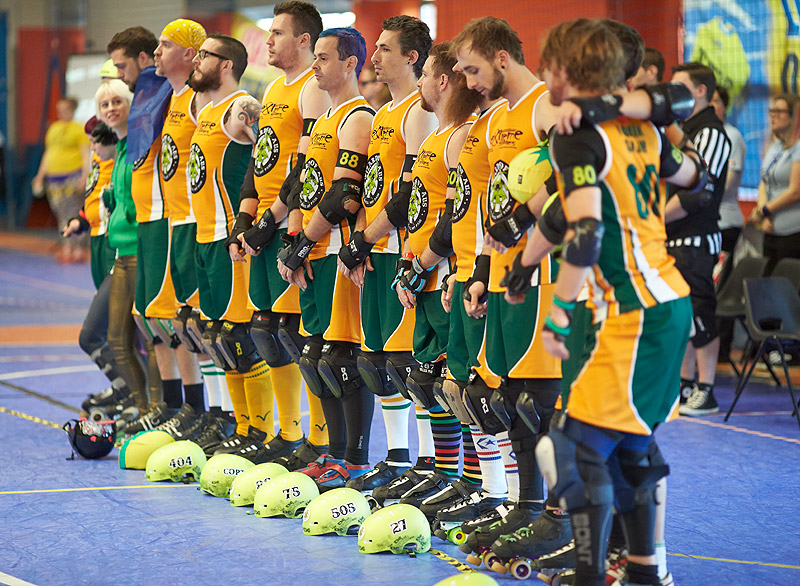 Australia line up before their bout against England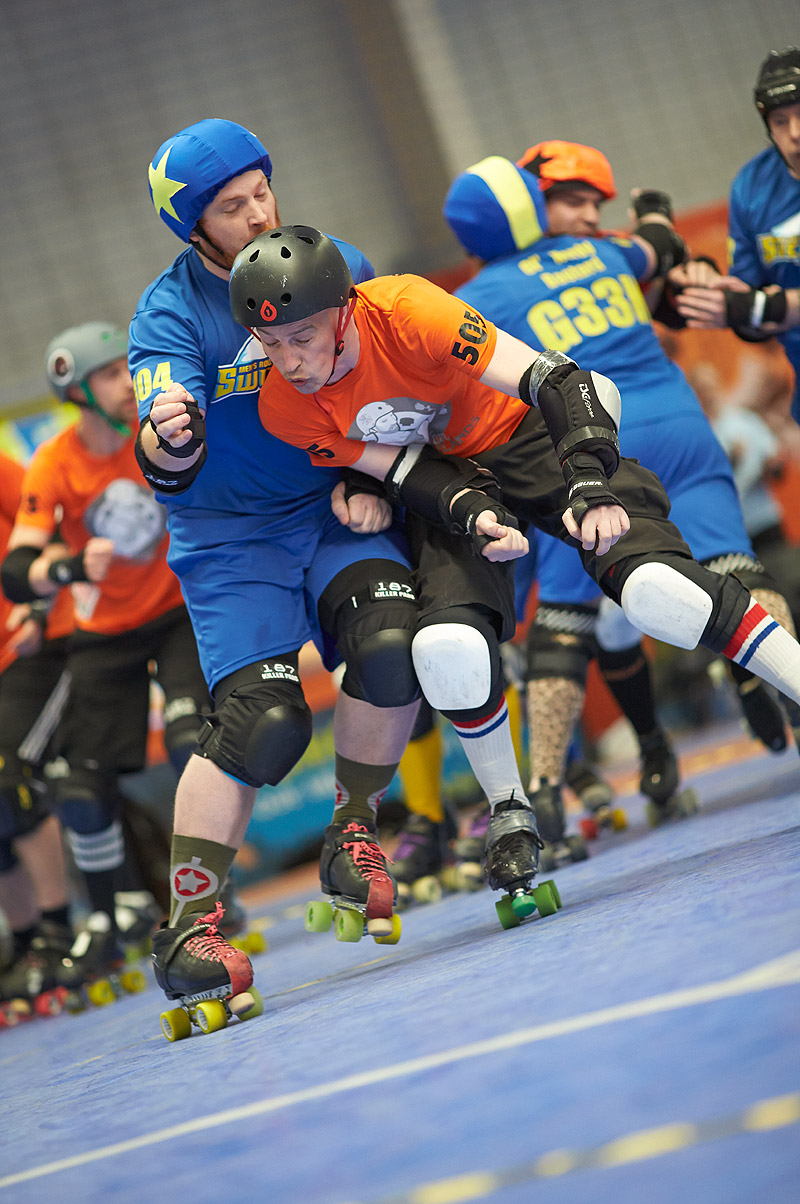 Sweden take on the Netherlands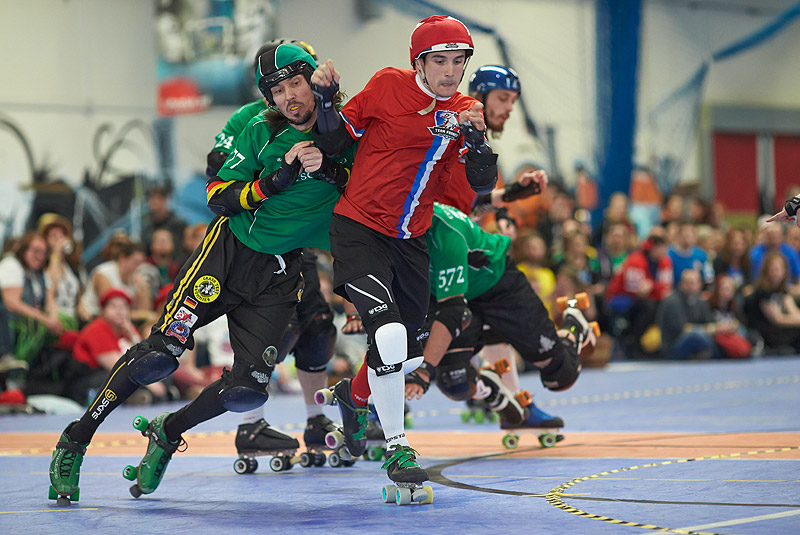 Germany take on France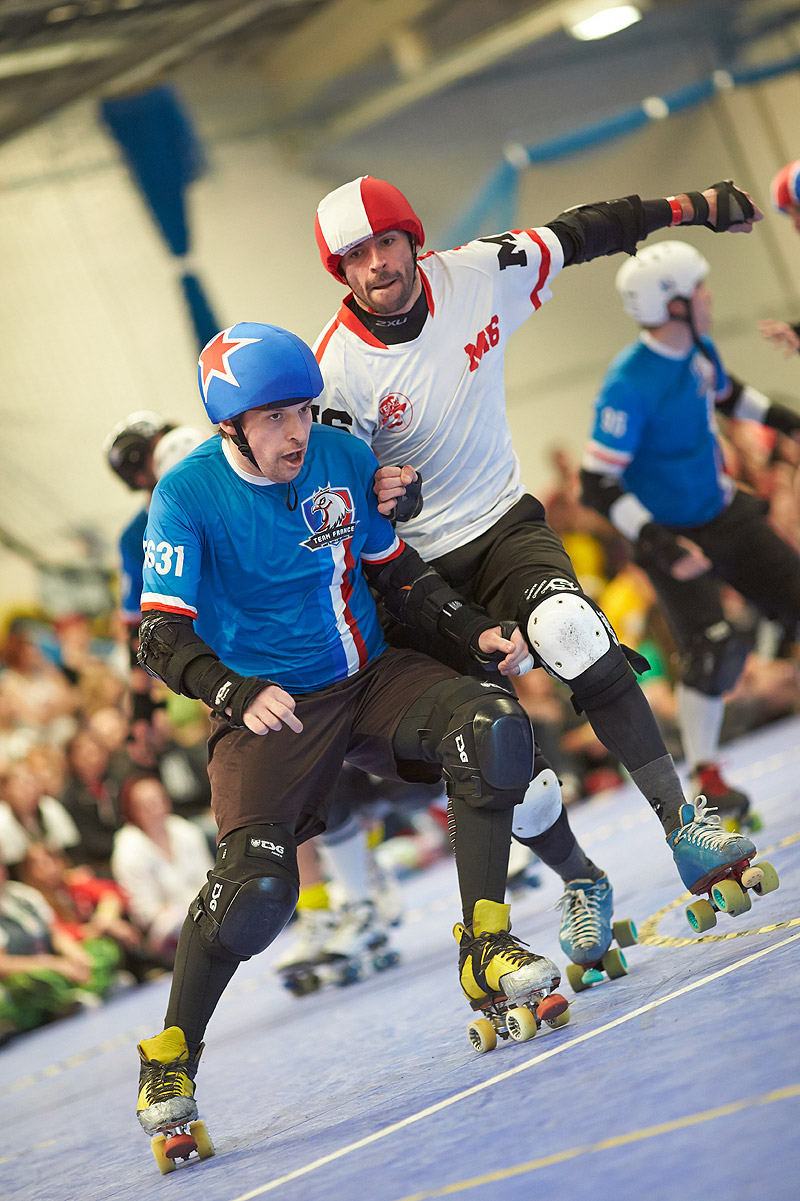 England take on France in the semi-final bout
Top