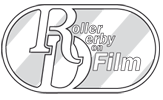 Photography and Video (and writers)
Roller Derby has grown at a phenomenal pace. The visual representation of the sport has helped fuel the growth. The majority of media specialists that cover the sport are much like the skaters, NSOs and referees, all undertaking the tasks on a voluntary basis, to widen its appeal. Trackside, there are many dedicated specialists, honing their skills to bring the sport in to your home. It's not an easy sport to cover.
Photographically, the fast paced action combined with dimly lit venues requires a huge investment in gear and time to capture the action as it unfolds. Streaming the action for viewers at home represents another challenge. Again, investment in gear is only one aspect, additional costs to stream and store the footage, setting up shooting areas and making sure the infrastructure of the venues can cope all take time and money as well as finding people with the right skills and knowledge. Those operating cameras, mixing desks, editing etc... are all working for free, any costs to the viewer, paying for the infrastructure. Finally, those in the media who you don't really see; the writers, illustrators and designers all creating resources to help promote the sport. I've tacked these individuals on to the end, not because the value of their work is any less, just that I don't have any images of them working.
While you'll see all these people trackside, once the games have finished and the audience and skaters have gone home the real work starts. Backing up, storing, editing, processing and writing all takes time, again going unseen.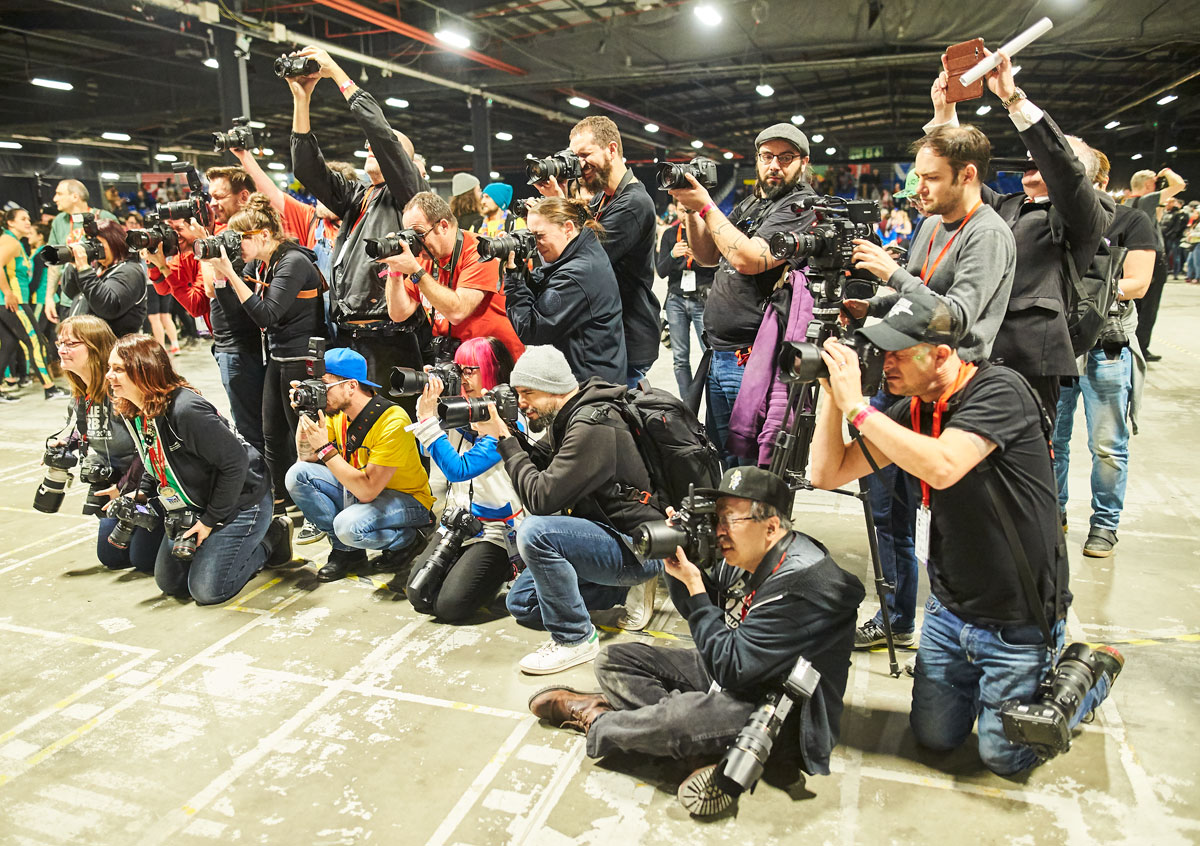 Photographers clutser round to photograph the winners (USA) of the third World Cup held in Manchester, 2018.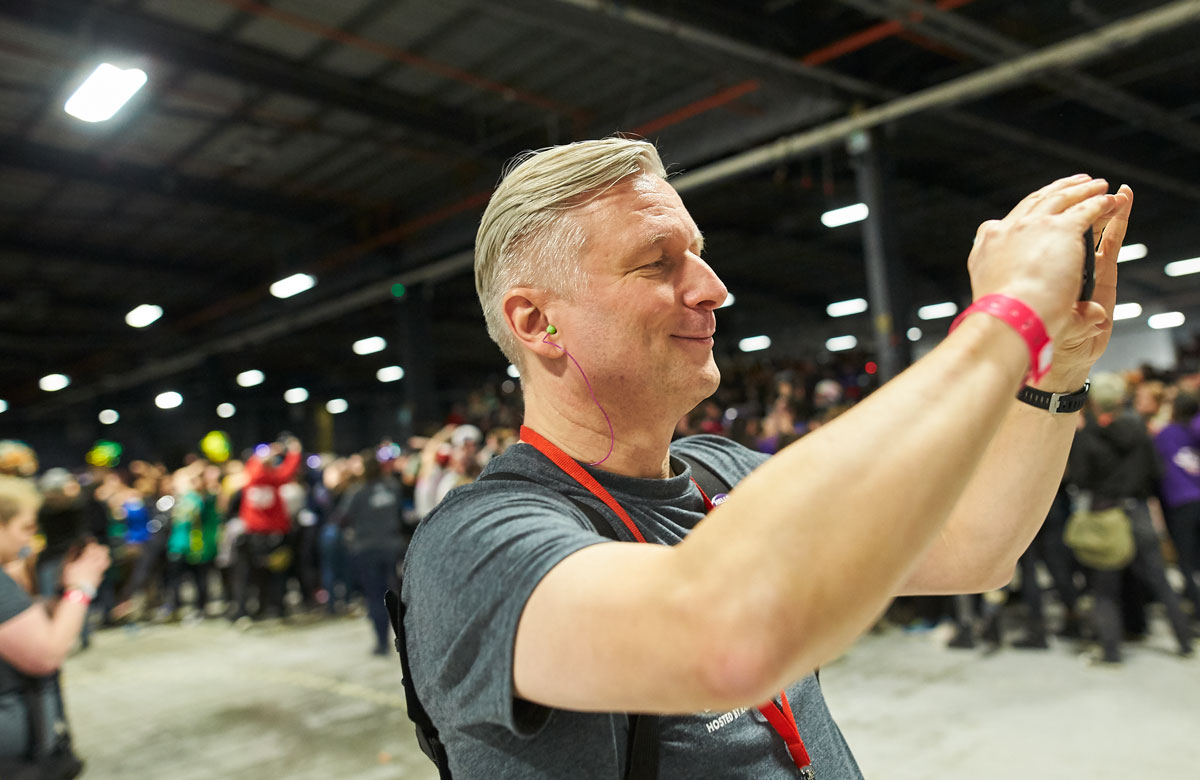 Jurgen Ziegler films the crowd at the end of the Roller Derby World Cup.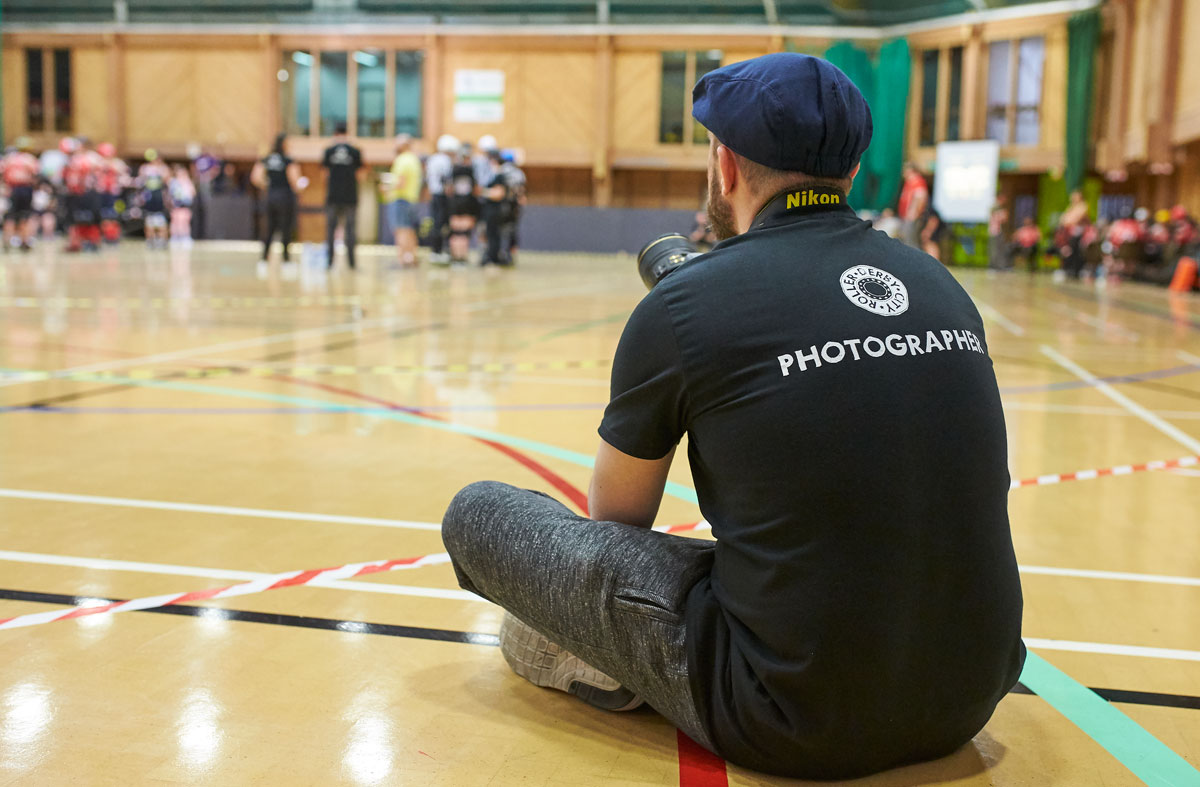 EuroClash 2018, shooting on the sidelines.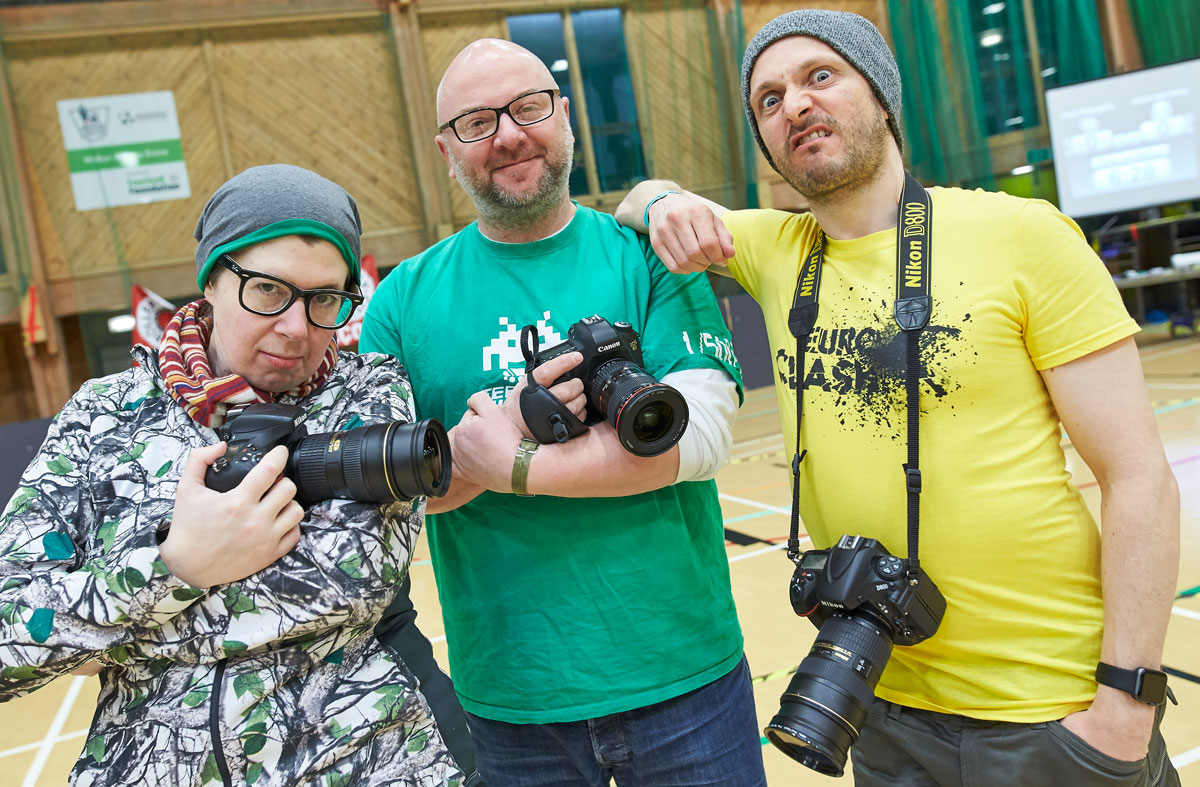 EuroClash 2017 photo crew, Vinciane Pierart (NSP 189), Chris Bell and Zero G.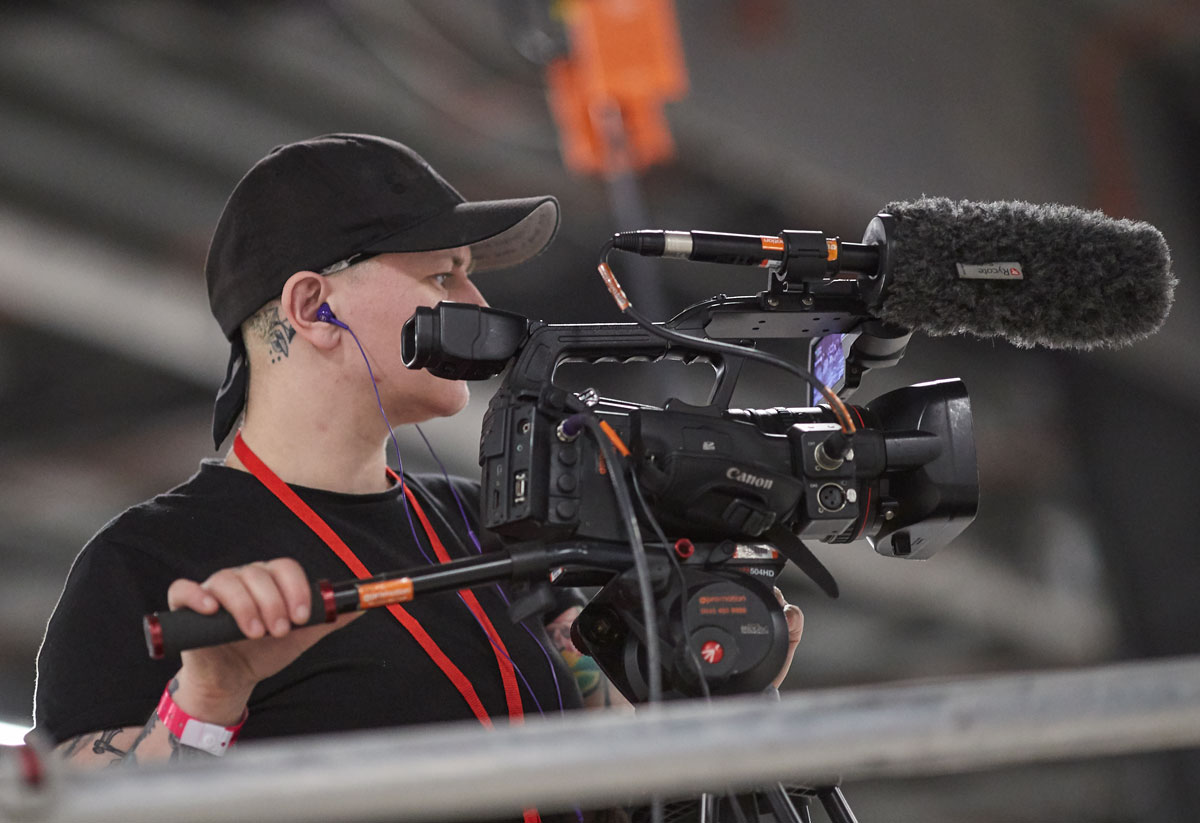 Michelle Deakin filming one of the group bouts for the live feed at the Roller Derby World Cup in Manchester, 2018.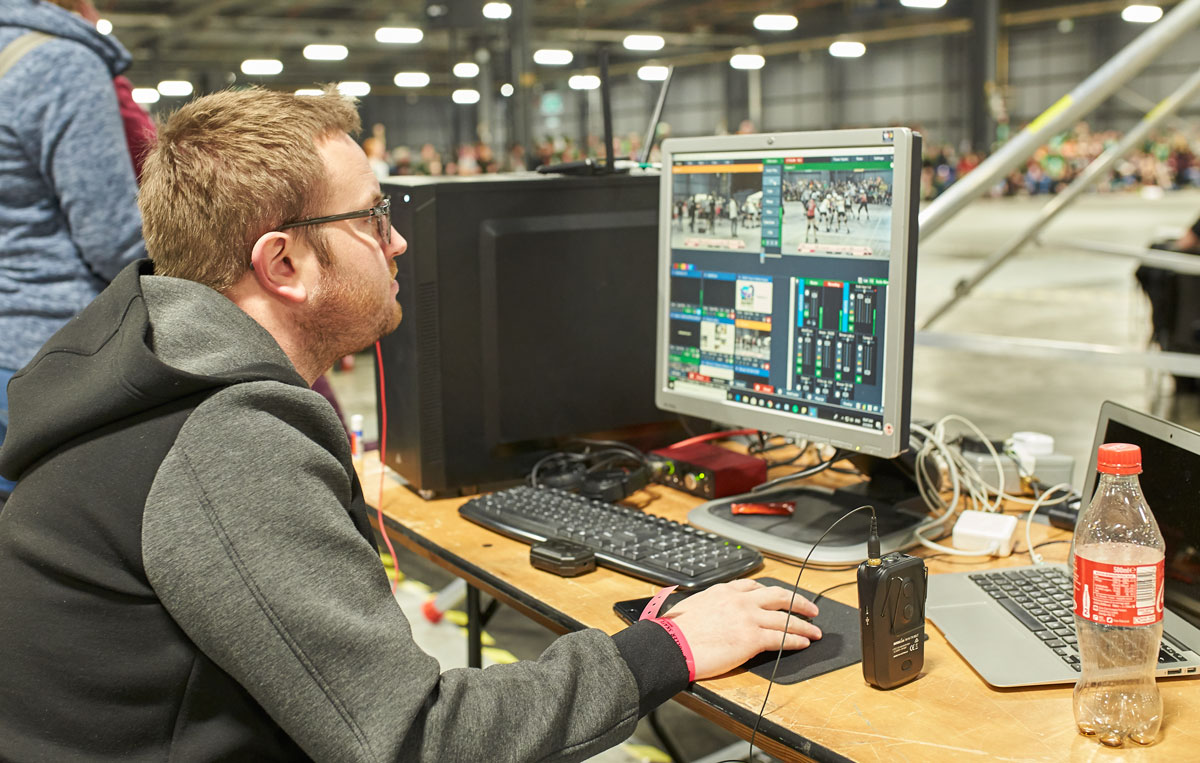 Filming the action for the live stream is only one part of bringing Roller Derby to your screen. Mixing the images, laying out and installing the infrastructure etc... all take time and specialist skills that are often unseen.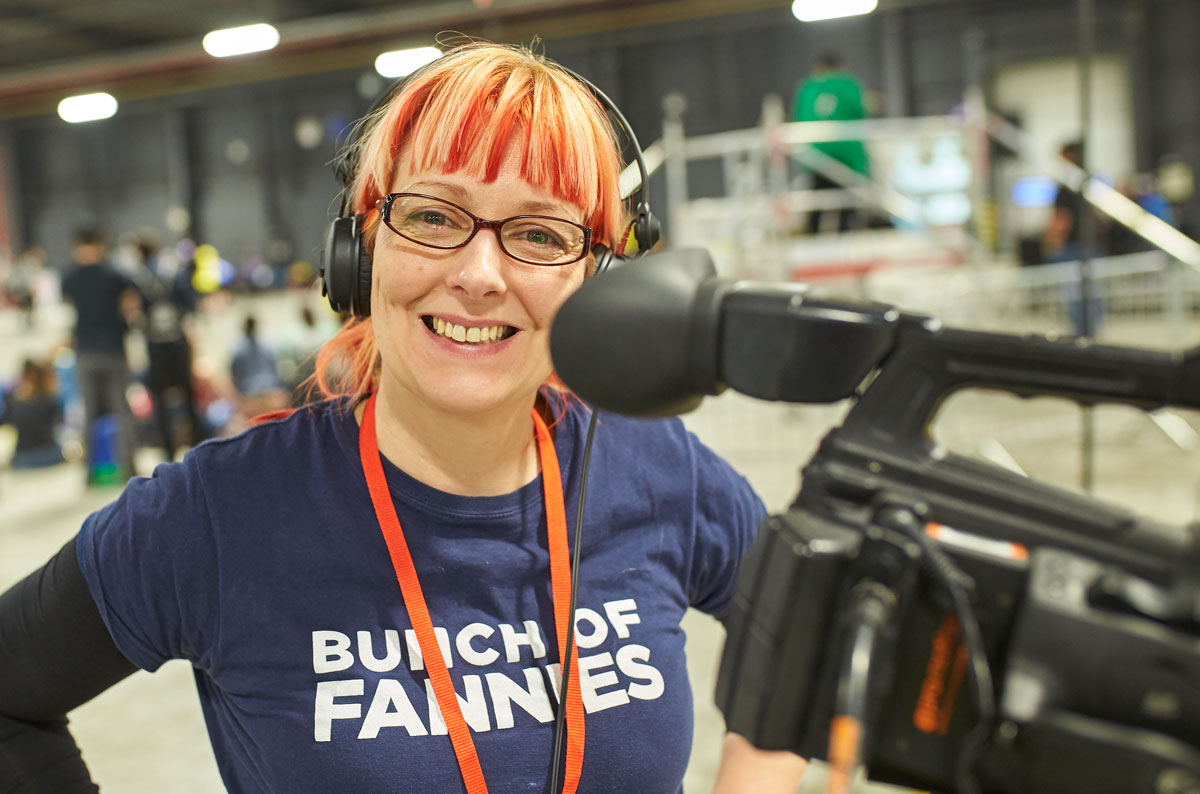 Hazel Palmer poses for the camera during half time.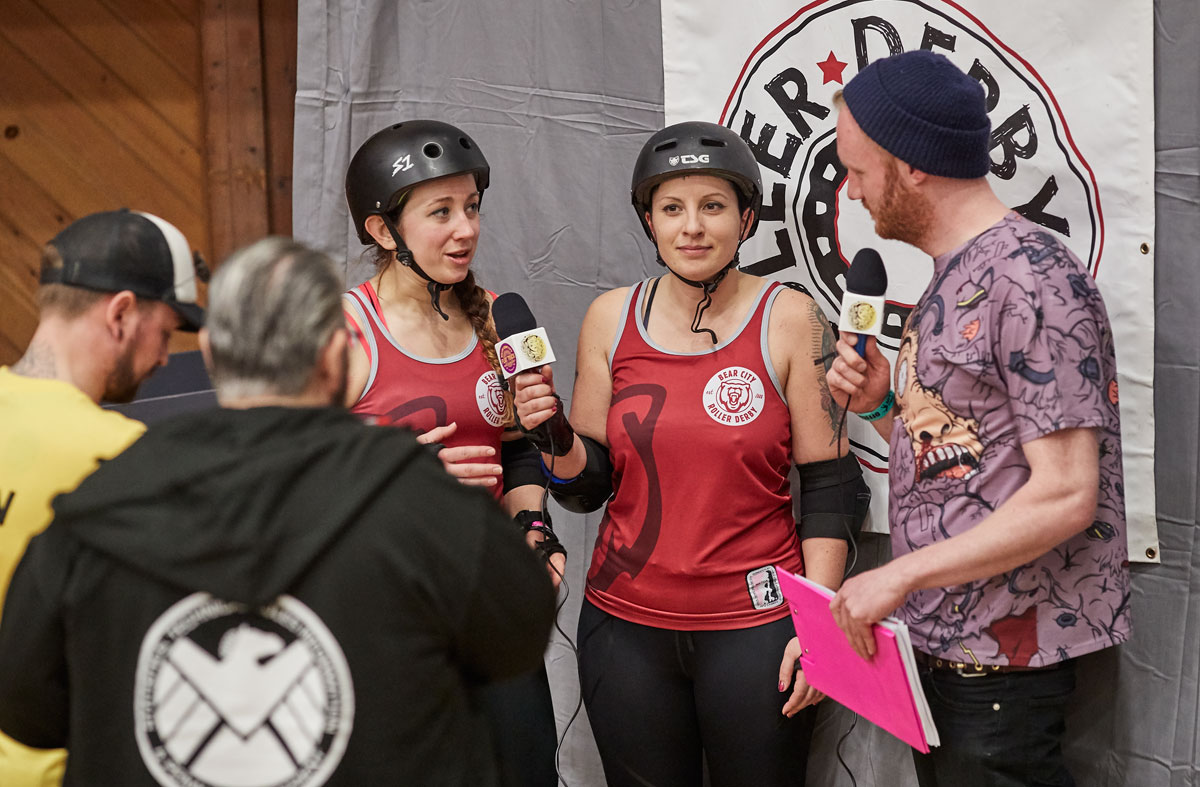 Interviewing skaters from Bear City after a bout at EuroClash, 2017.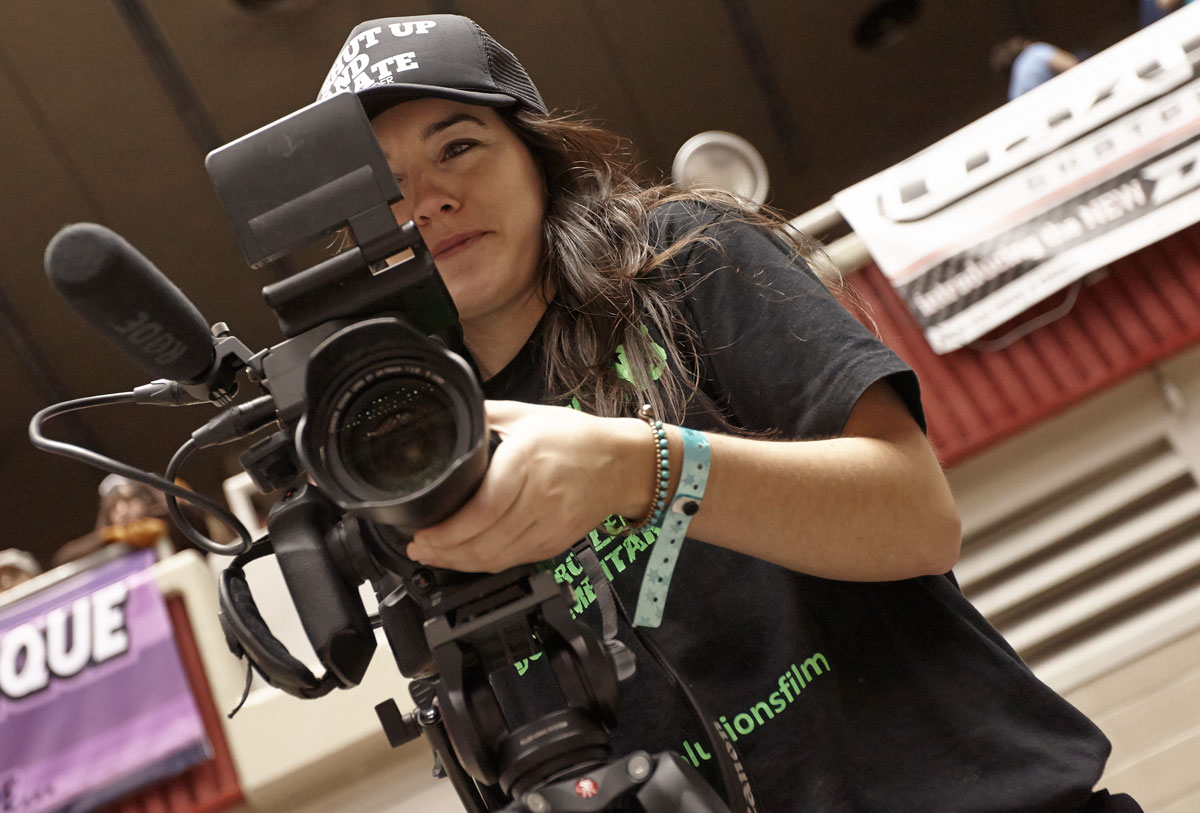 Filming the final day of the Roller Derby World Cup held in Dallas, Texas, in 2014.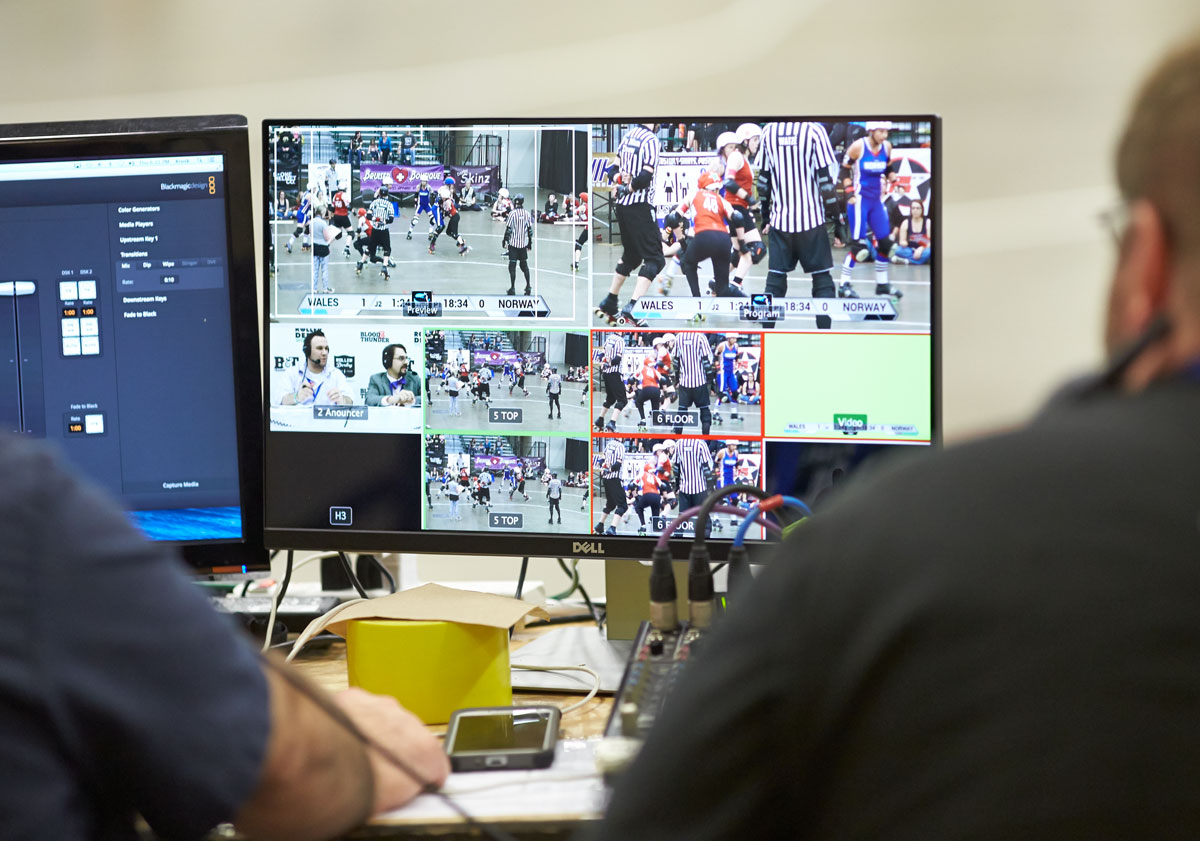 Mixing the different camera angles at the second Roller Derby World Cup, 2014.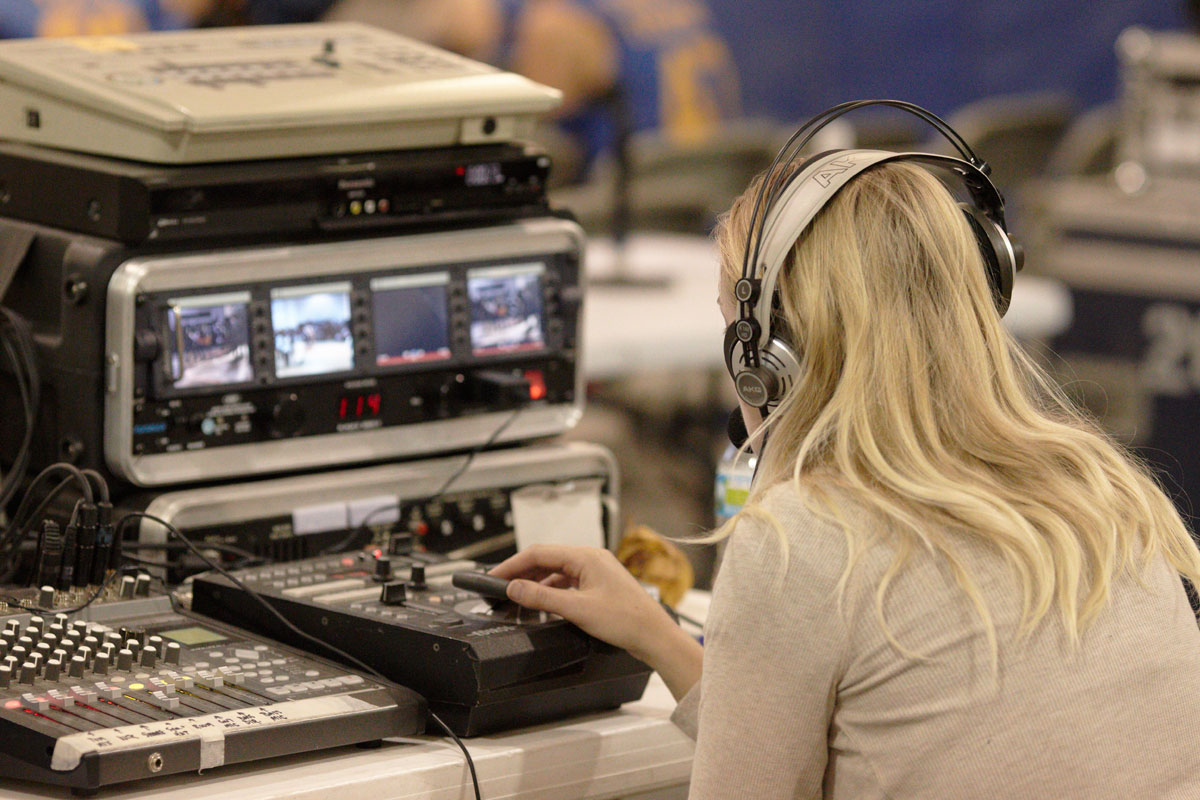 Mixing the footage at the first Roller Derby World Cup, 2011. Technology has come on leaps and bound in only a few short years.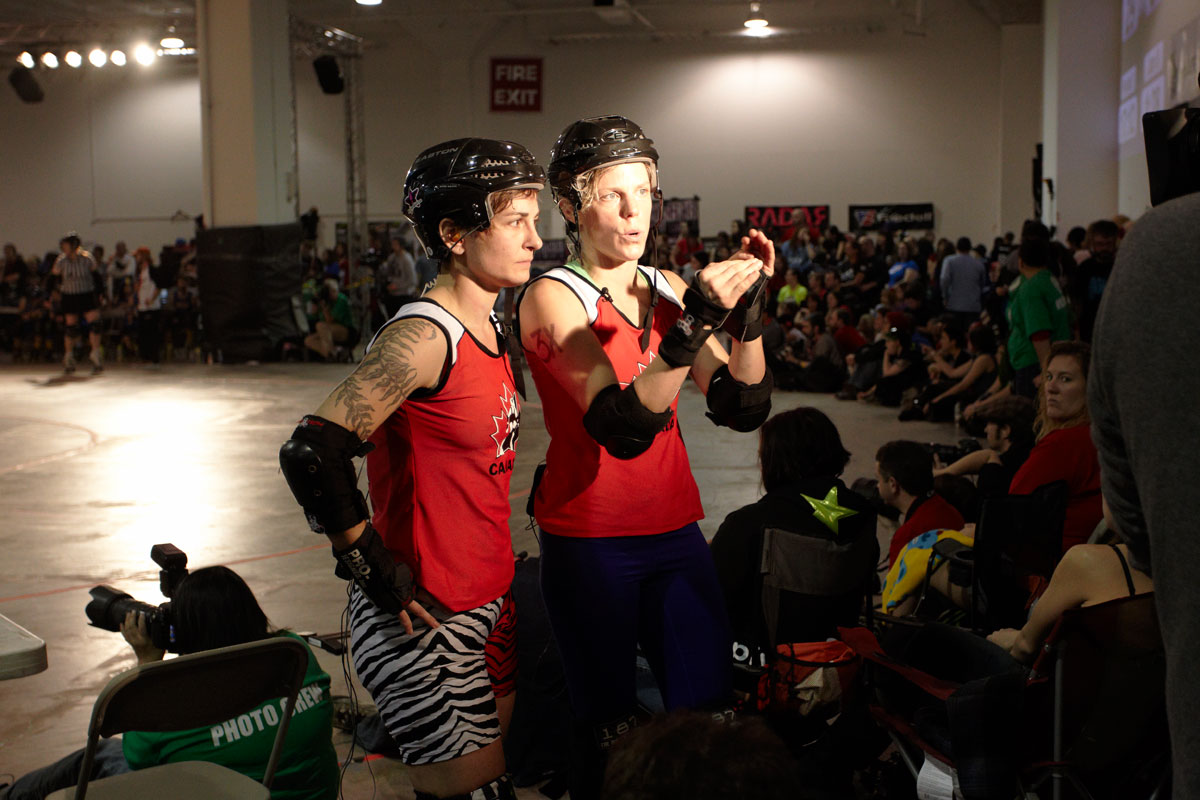 Interviewing skaters at the first World Cup.