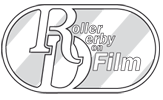 Roller Derby - Co-Ed
Roller Derby is unique in being one of the few sports where both male and female competitiors can compete together. Co-Ed bouts are on the rise, mainly for the satisfaction of the skaters rather than a spectacle for the general public. The ability, skill and disposition of individuals allows both sexes to compete on an even footing. All the shots on this page were taken at the recent Sci-Fight Co-Ed tournament held in Shrewsbury, England in 2014.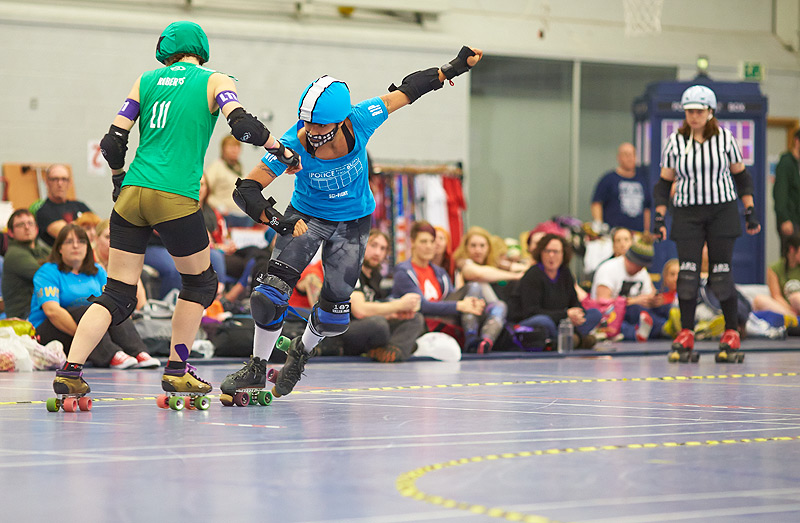 Team Dr Who take on Team Aliens in the heats.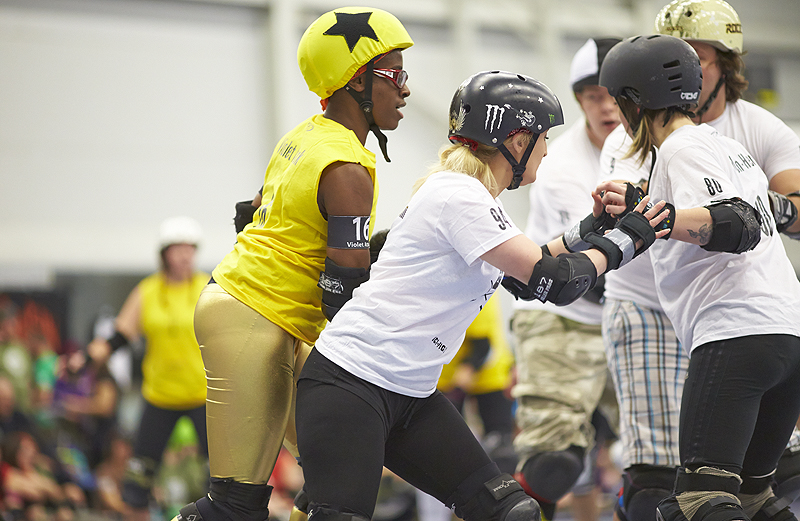 The Fifth Element up against Star Wars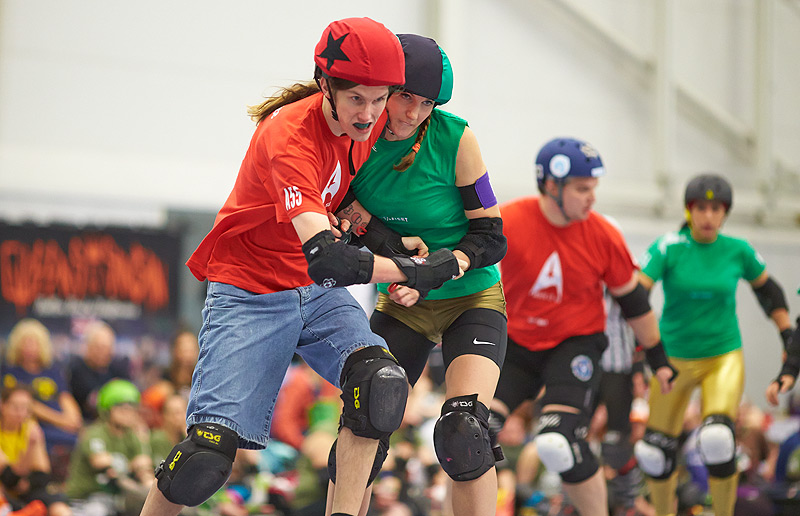 Star Trek, the expendable crew members in the red shirts take on the Aliens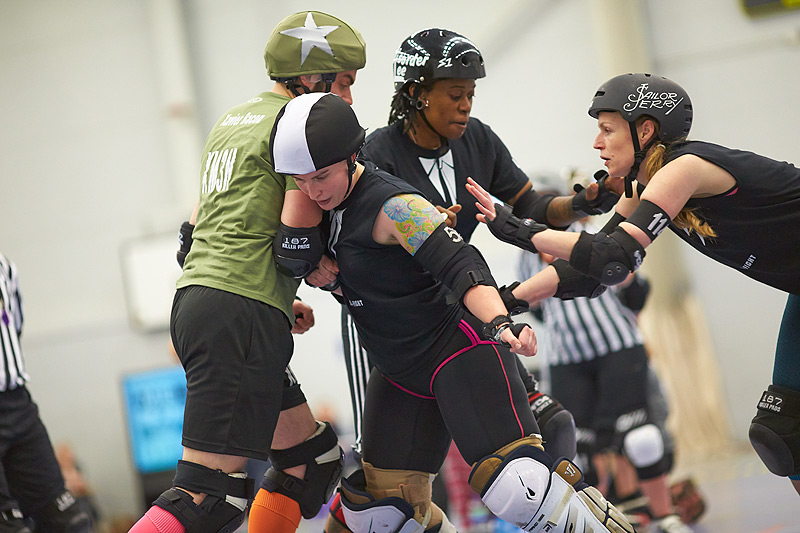 Men in Black try to stop Battlestar Galatica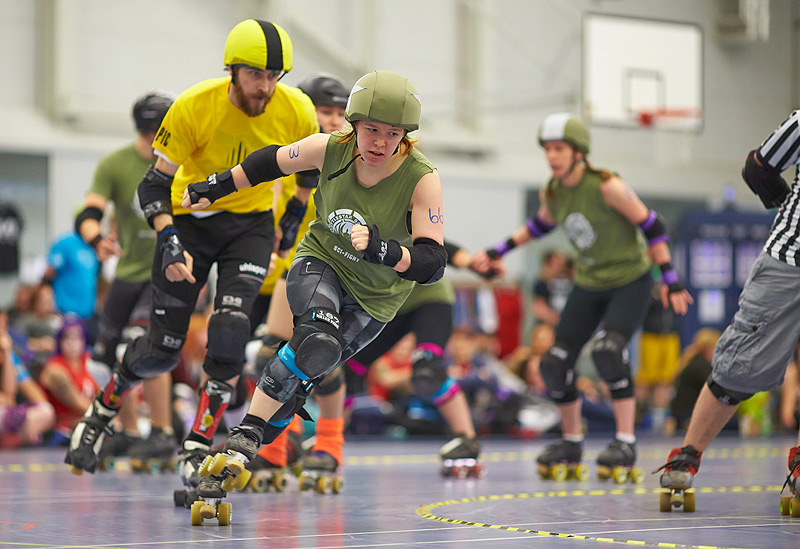 Battlestar Galatica up against the Fifth Element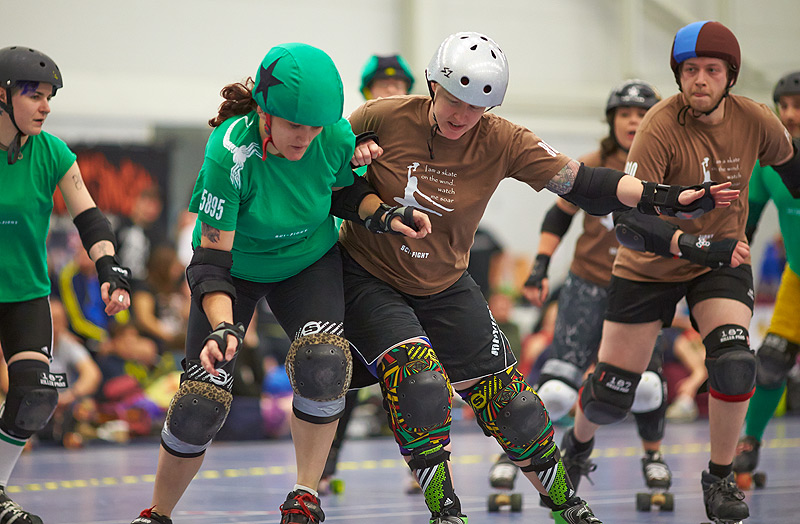 Serenity against the Aliens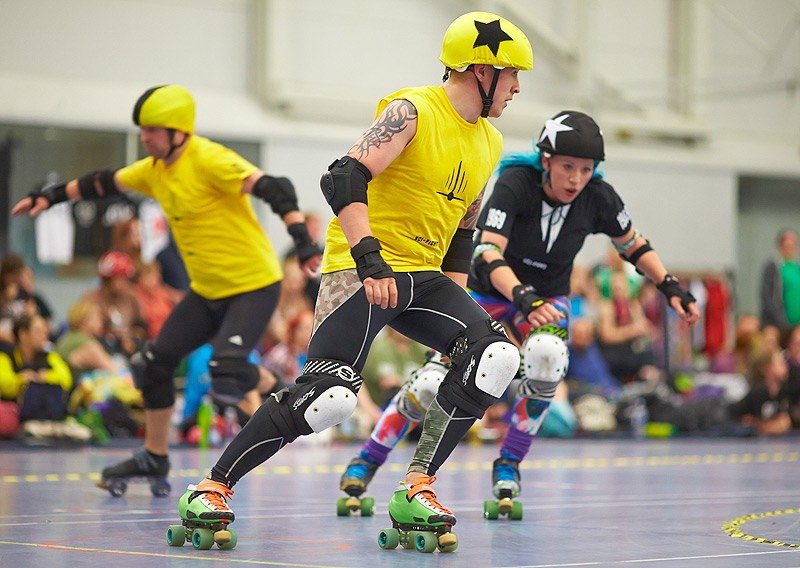 Men in Black take on the Fifth Element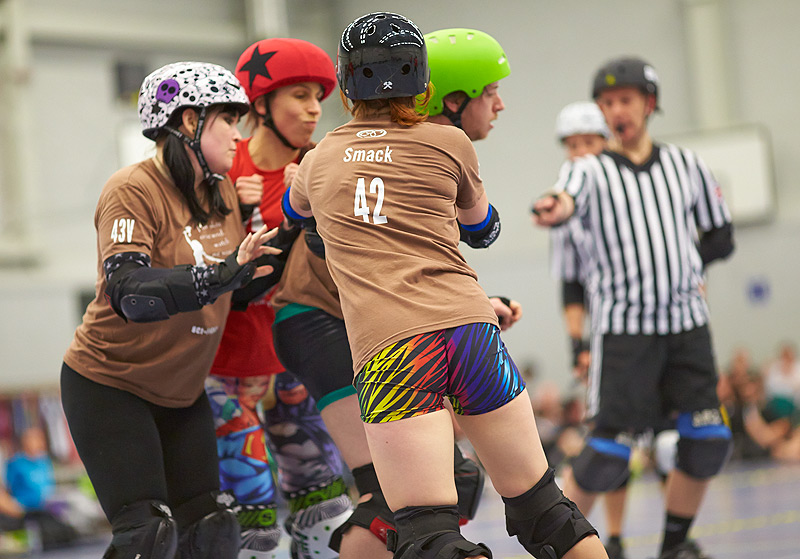 Star Trek beam down to challenge Serenity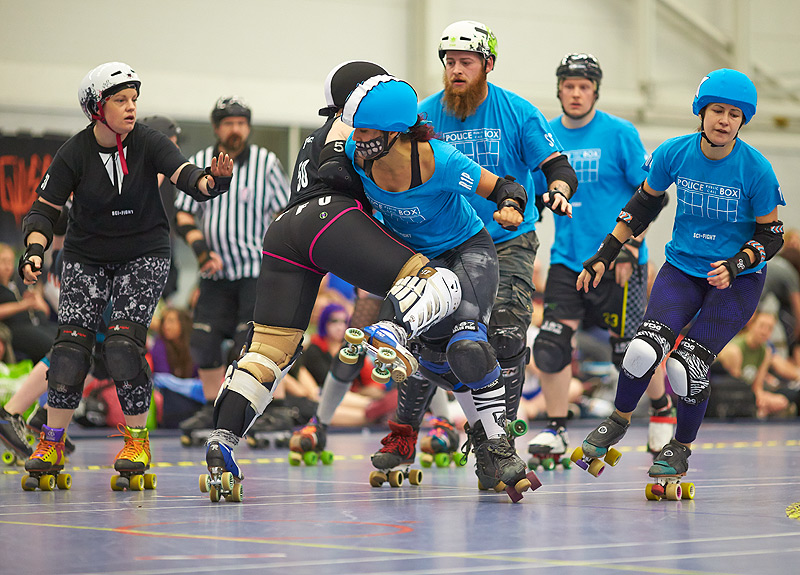 Team Dr Who, the Time Lords, take on the Men in Black in the final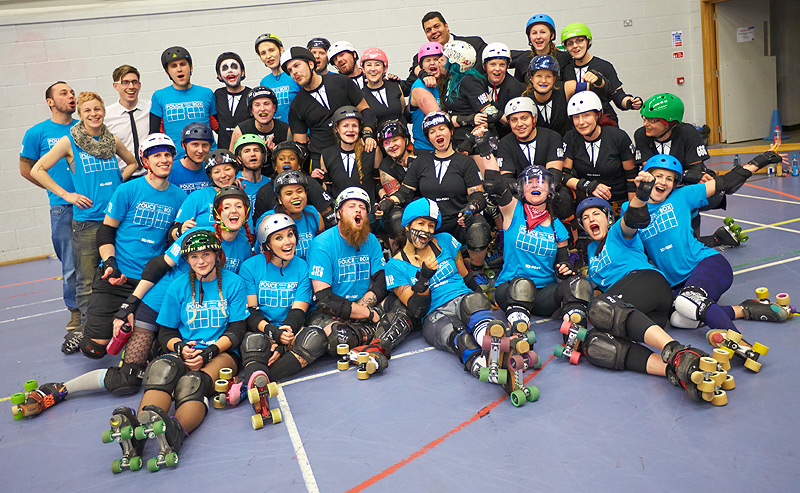 The jubilent teams after a hard day of Derby. Men in Black conquering the Time Lords in the final
Top