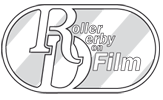 Apex jumps and big hits
Roller Derby is a tactical game, offence and defence change rapidly and skaters need to keep a keen eye to judge the situation and adopt suitable tactics. While this is a major part of the game play, shear athleticism, quick feet and flair also play a part. The crowd loves to see a jammer land a massive apex jump or a blocker put in big hit to disrupt the opposition. Below is a selection of images taken over the past couple of years. In the early days of shooting Derby camera equipment was up capturing this type of image, but as technology has advanced it has allowed the photographer the capture this aspect of the game.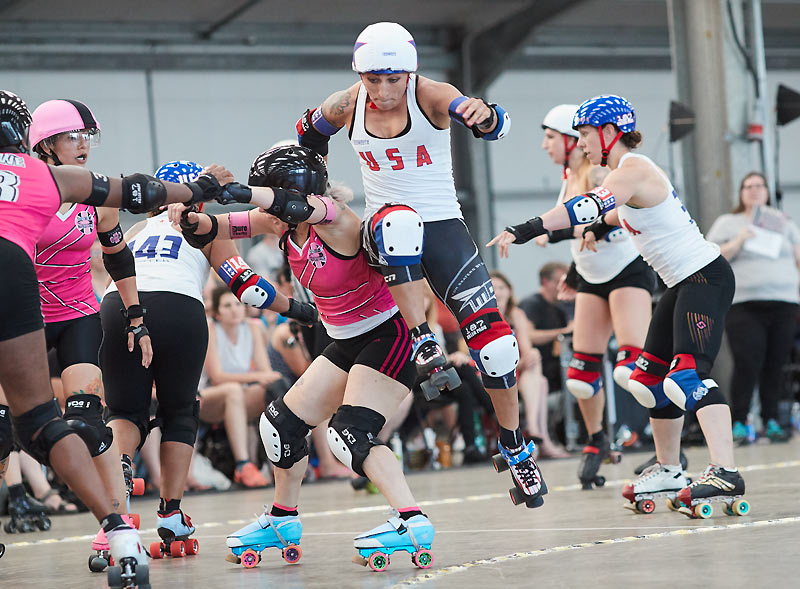 London Rollergirls versus USA at the Newark Showground in 2017.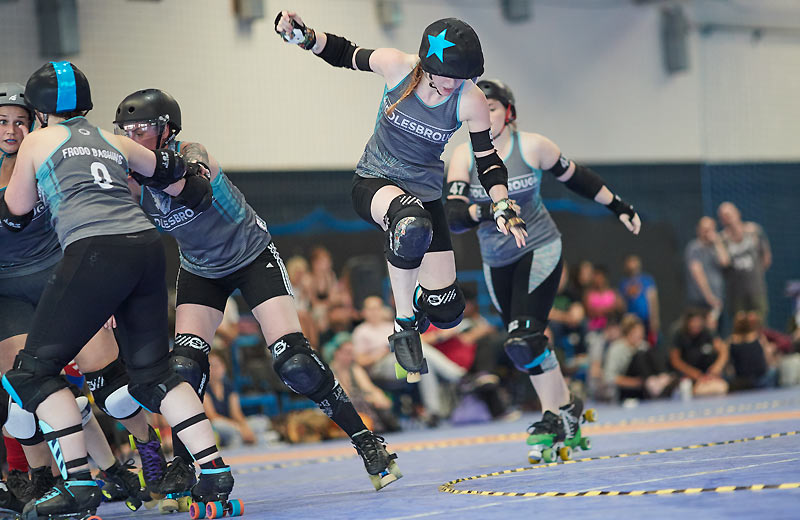 Middlesbrough Roller Derby at the final of the Tier 1 of the British Championships.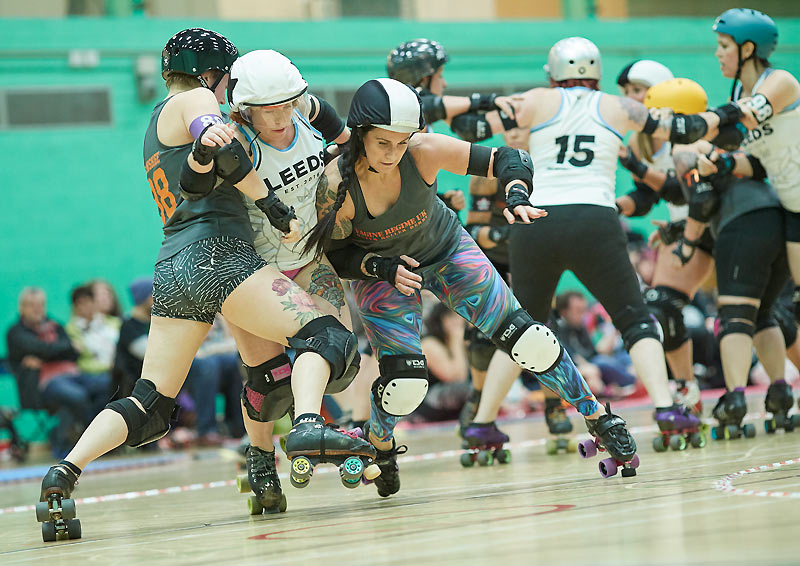 Skaters playing for the Vagine Regime put a squeeze on the Leeds Roller Derby's jammer.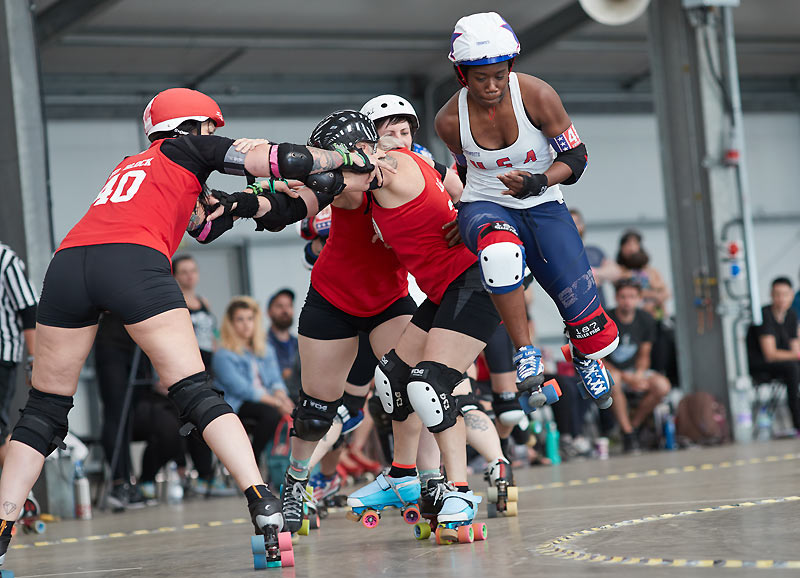 The USA took on England Roller Derby in a closed bout at Newark Showground a day after their bout against the London Rollergirls.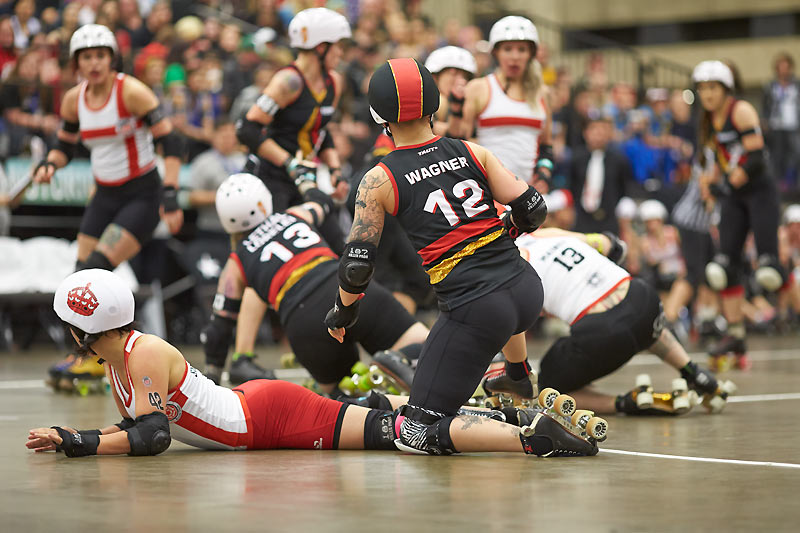 England and German skaters take a tumble.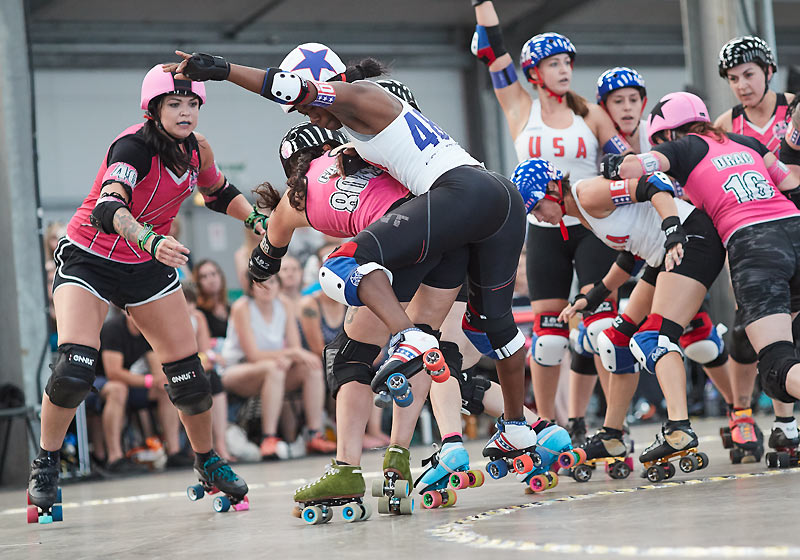 A hop, skip and twisting leap around the London Rollergirls defence. London Rollergirls went up against a strong team from the USA.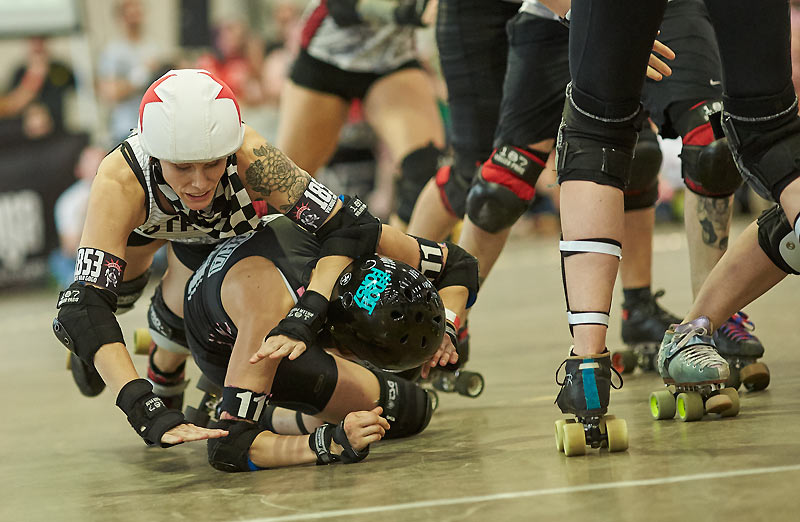 Skaters from London Rollergirls and Gothem Girls Roller Derby take a tumble.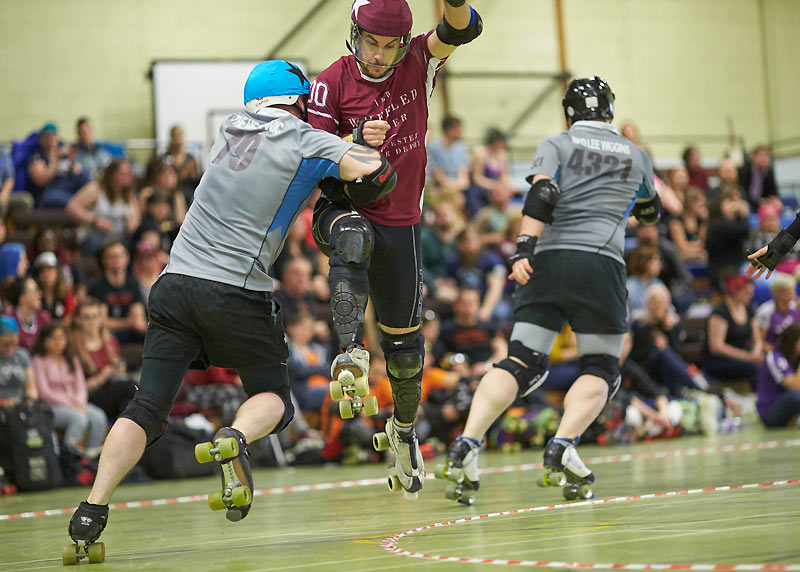 New Wheeled Order from Manchester take on the South Wales Silures in a British Championship bout.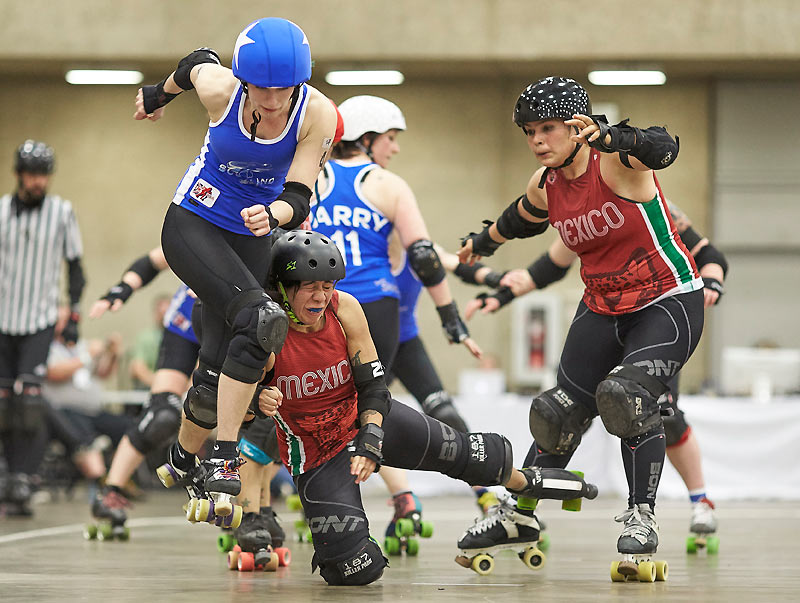 Scotland take on Mexico in an opening round of the Roller Derby World Cup held in Dallas, Texas in 2014.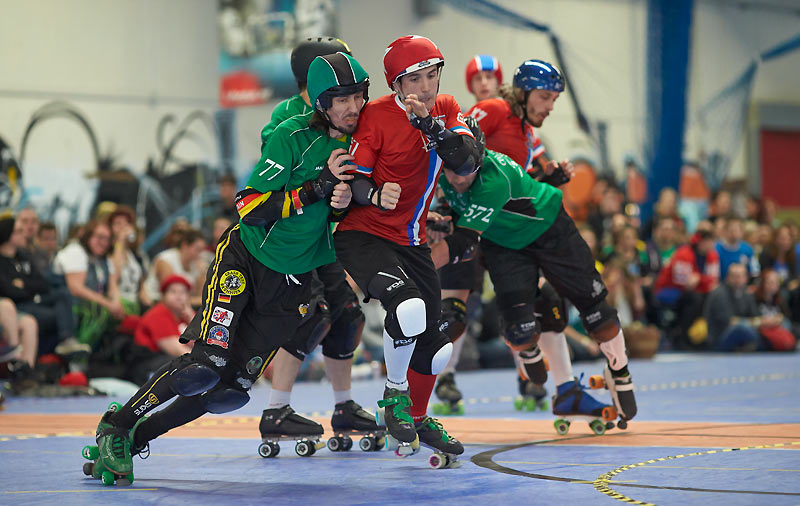 A German skater puts a big hit on a player from France at the first Men's Roller Derby World Cup held in Birmingham, England in 2014.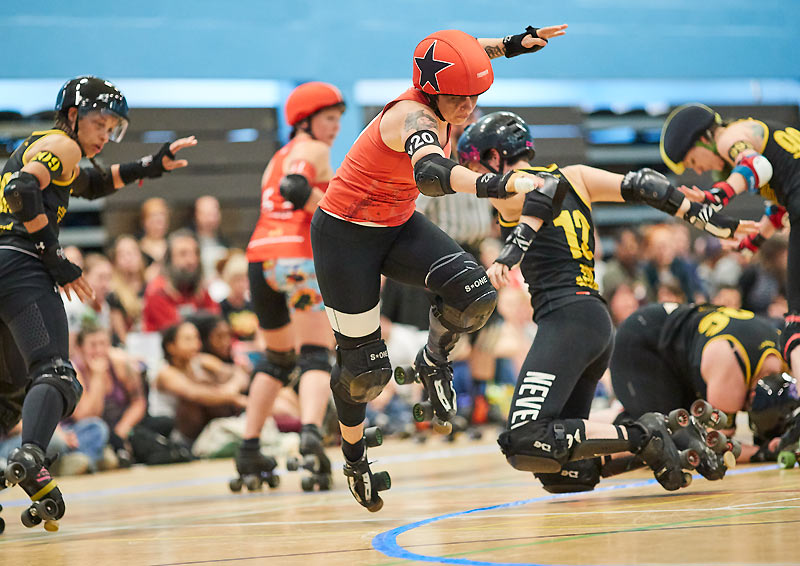 A skater for the London Rockin' Rollers takes a leap.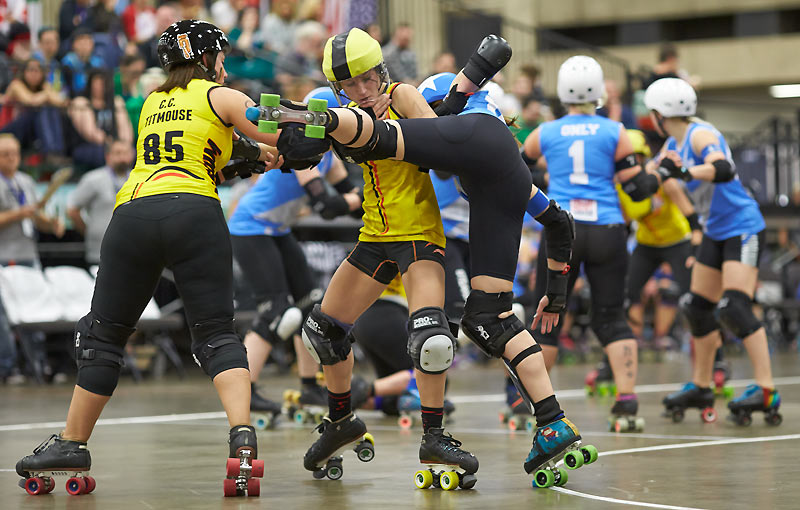 One way to get around a wall.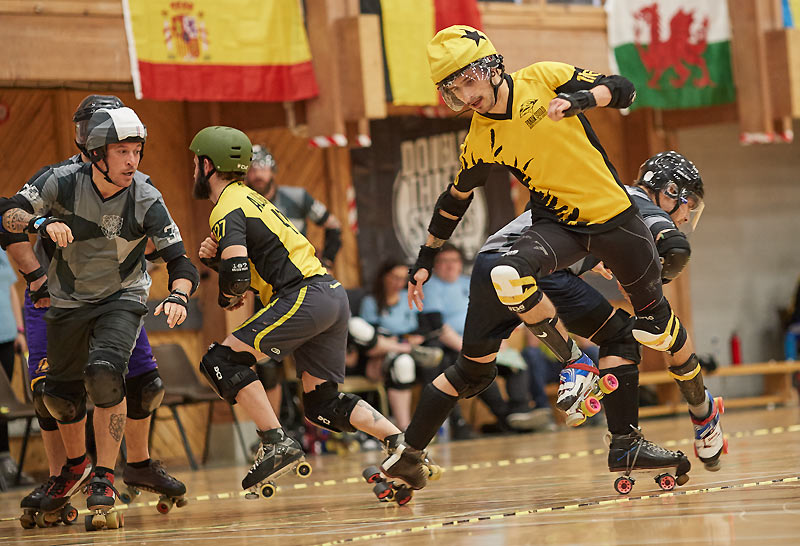 Apex jump at the Men's European Championship, held at the Walker Activity Dome in Newcastle, England.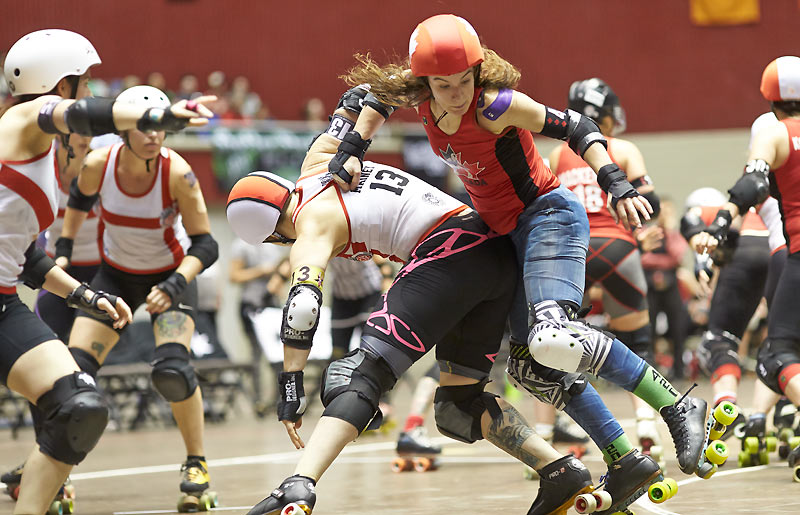 England Roller Derby put a big hit in against the Canadian jammer in the semi final of the Roller Derby World Cup. England took the win to set up a final against the USA.