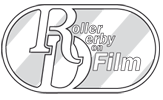 Roller Derby - International
As the sport has spread, more and more teams are travelling further afield to play bouts against teams who match their skill level. Teams who have broken in to division 1 of the WFTDA regularly have to travel to get their quota of games in to maintain their ranking. As teams in Europe and Australia begin to match or exceed those in North America, VRDL taking the Hydra in 2017, the first non US team to do so, the dynamic of the sport has been changing. Costs have risen, not only for high ranking teams who have to travel further but also for smaller leagues as venues increase their prices. The grass–roots sport has become more professional, which can not only be seen in their uniforms, out with the fishnets and tutu's but also their branding, many teams dropping the rollergirls moniker to be more inclusive and adapting their logo and also in how they are run.
As more teams outside the US and Canada start to climb in the rankings, more and more will need to play on the international stage and more international tournaments will be hosted like Track Queens, Battle Royale in Berlin, 2011 to the D1 tournament in Manchester and EuroClash in Newcastle in 2018.
It's an exciting time to be playing on the international stage.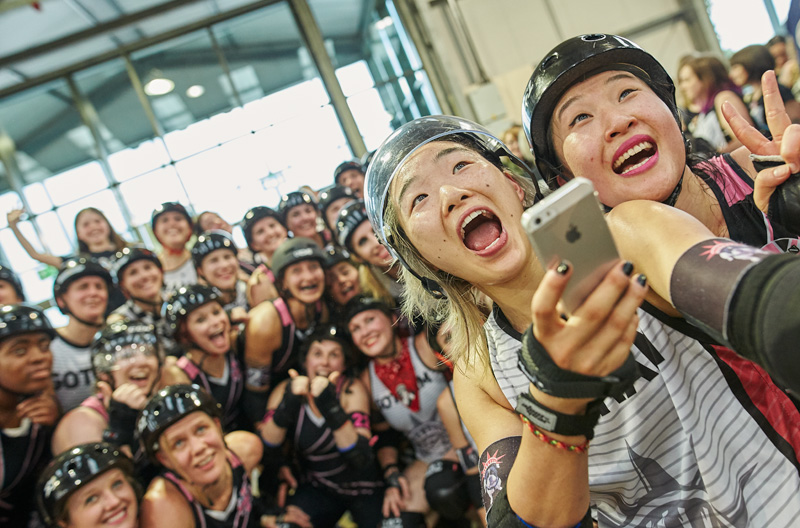 Shortstop, Gotham Girls Roller Derby and Shaolynn Scarlett, London Rollergirls, take a joint selfie with their teams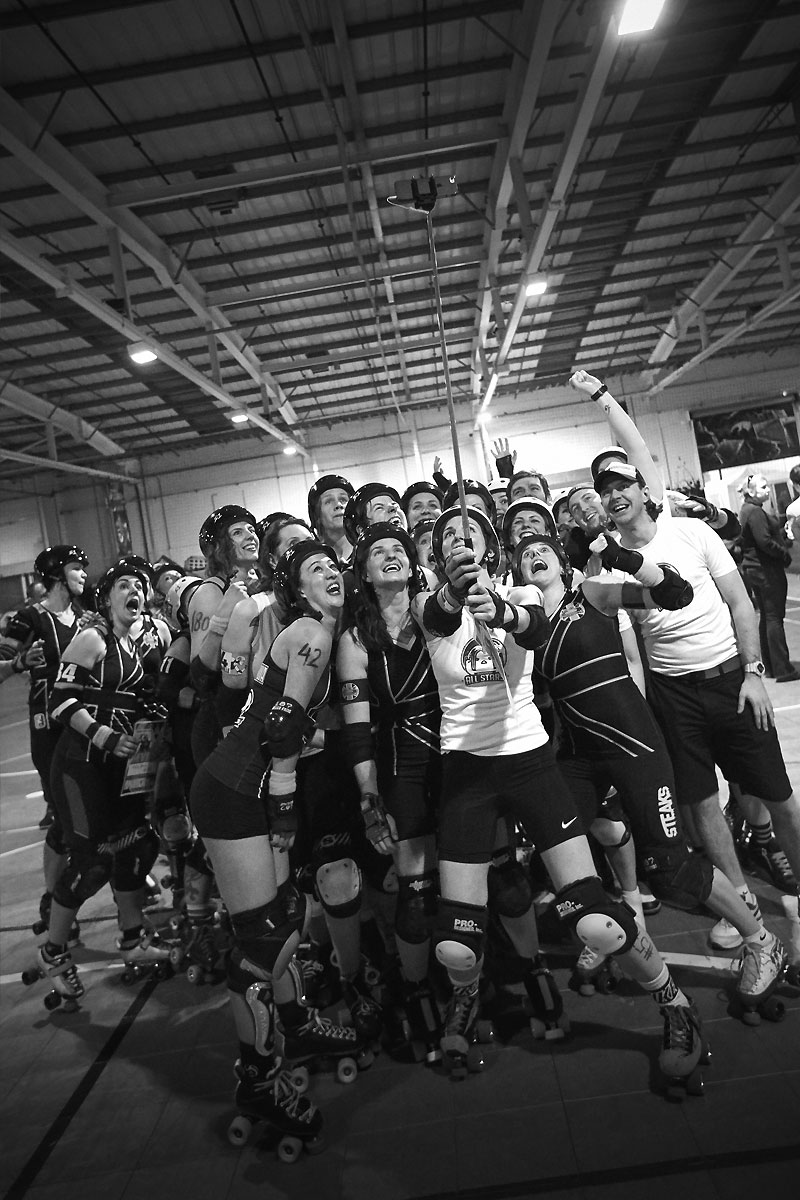 Fay Roberts takes a 'selfie' at Anarchy IV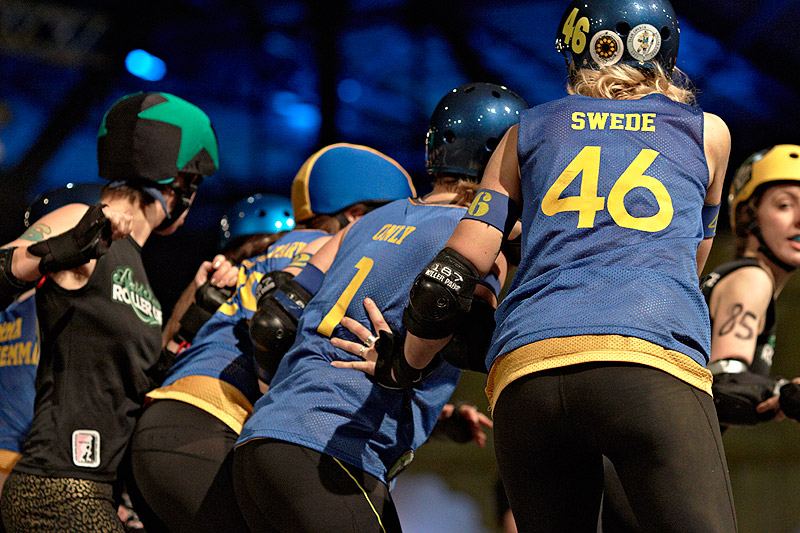 Stockholm Roller Derby versus Auld Reekie Roller Girls at Track Queens, Battle Royal 2012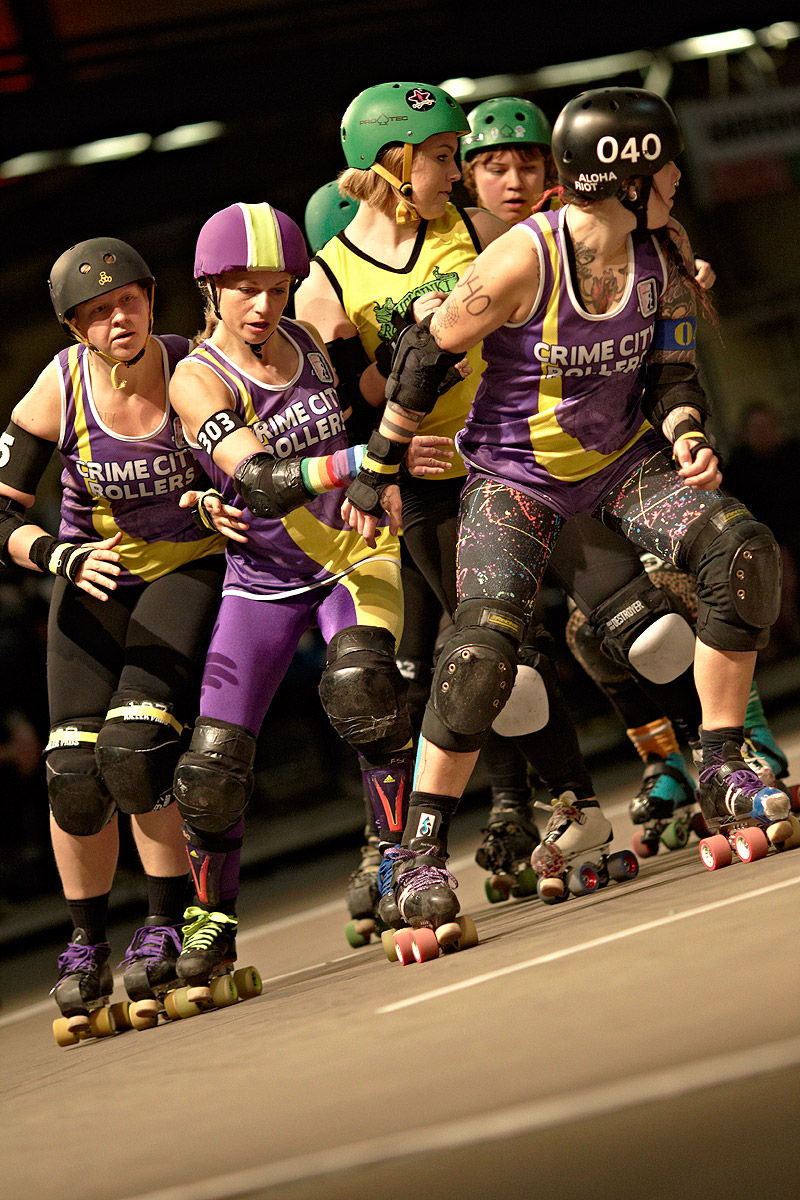 Crime City Rollers versus Helsinki Roller Girls at Track Queens, Battle Royal 2012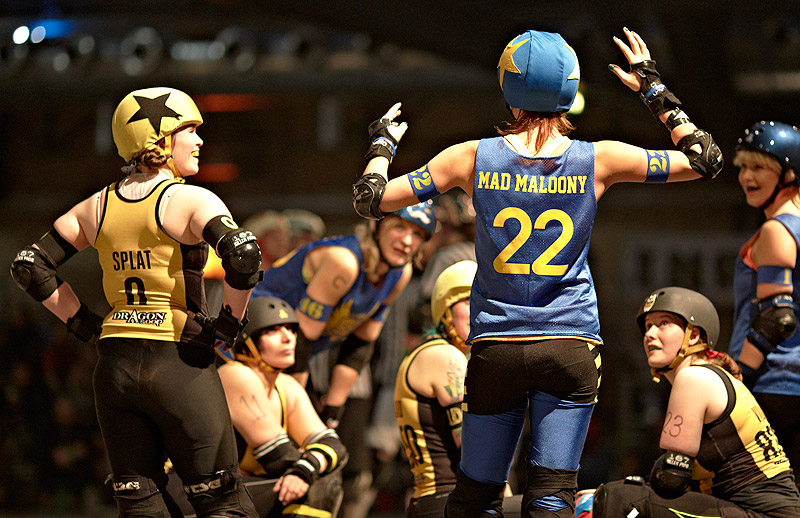 Stockholm Roller Derby versus Glasgow Roller Derby at Track Queens, Battle Royal 2012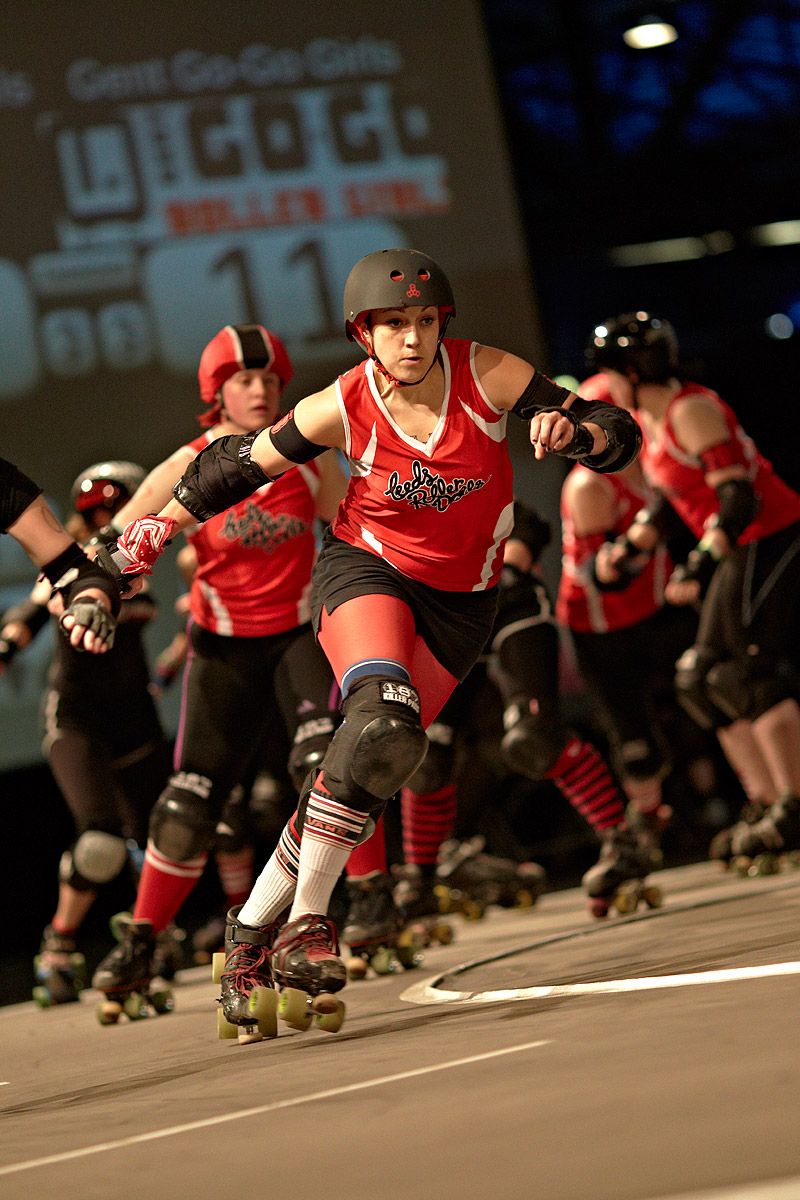 Livid Doll of Leeds Roller Dolls at Track Queens, Battle Royal 2012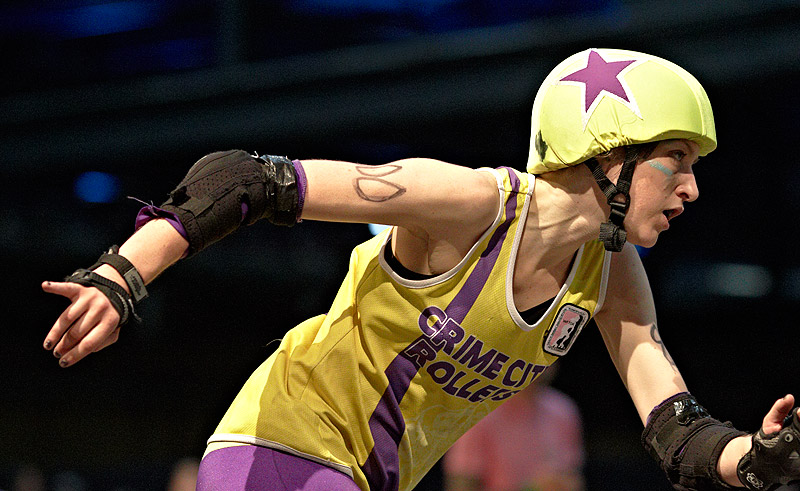 Crime City Rollers at Track Queens, Battle Royal 2012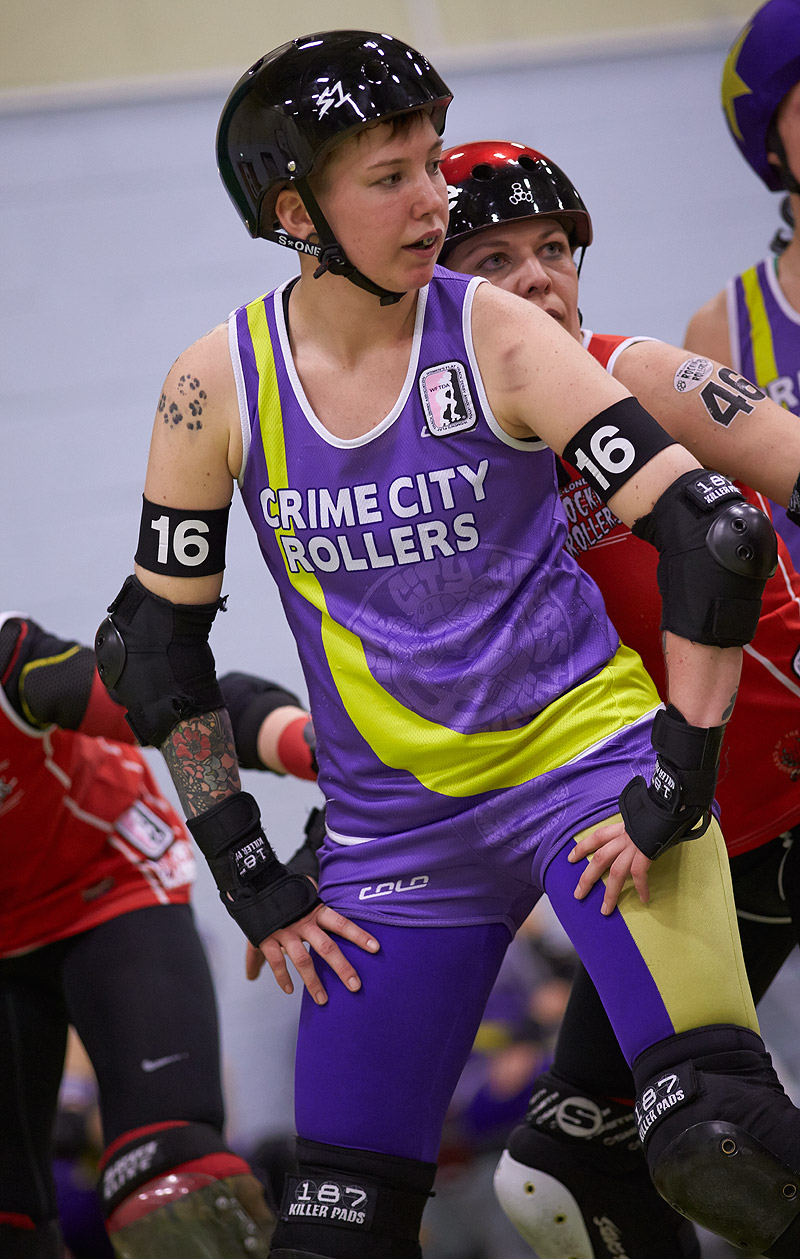 Crime City Rollers take on the London Rockin' Rollers, Newham, United Kingdom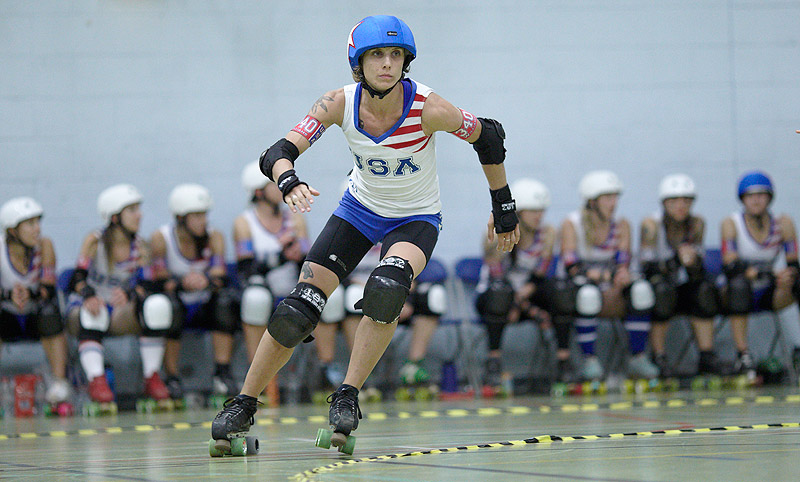 Team USA take on England Roller Derby, Newham, United Kingdom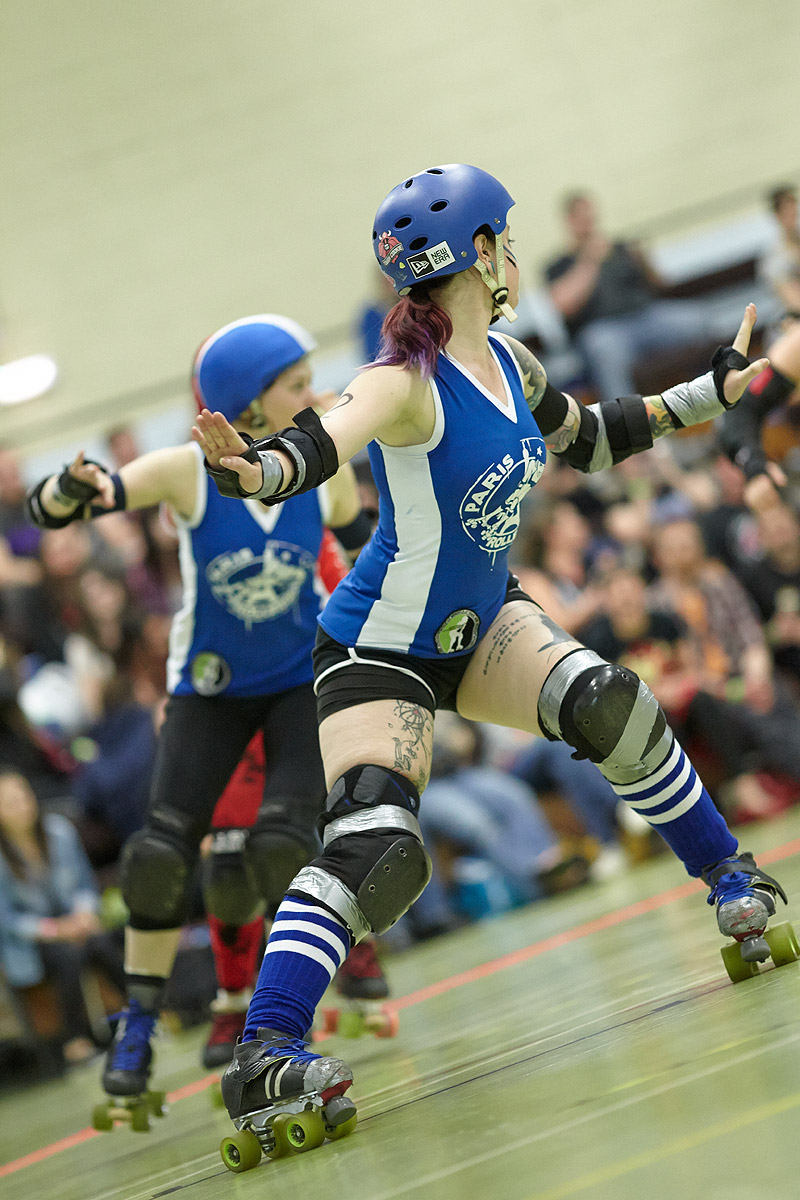 Paris Roller Derby take on London Rockin' Rollers, Newham, United Kingdom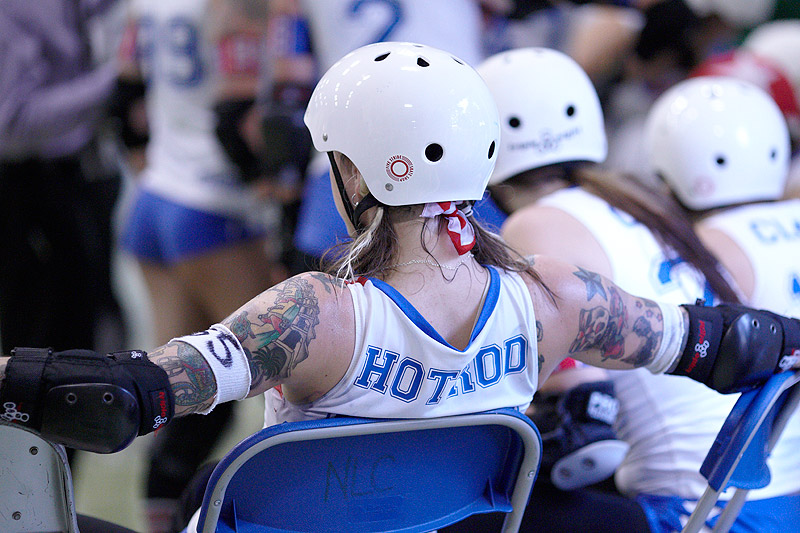 Suzy Hotrod from Team USA, Newham, United Kingdom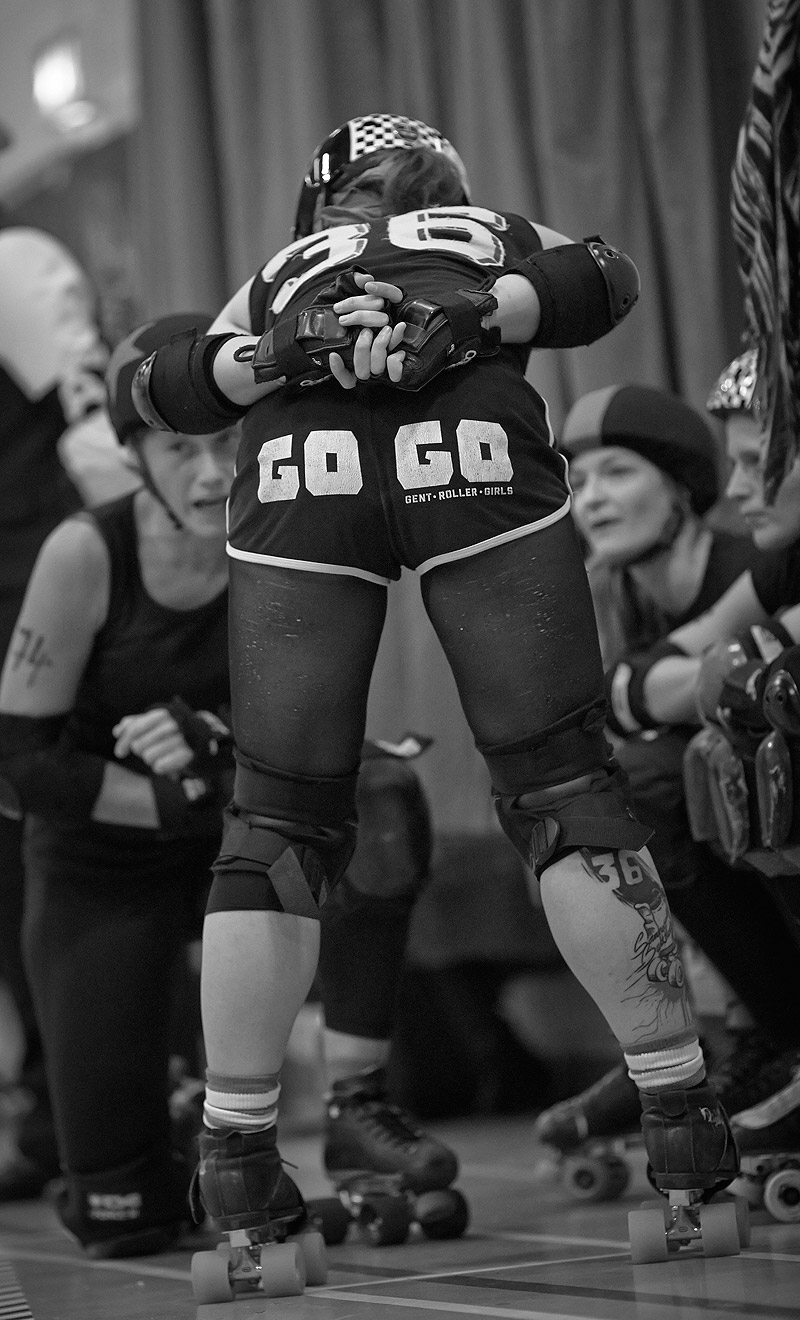 Go Go Gent Roller Girls
Top